February 14th, 2021
A Simple Guide to Multichannel Order Management: Essential Tips for Success
You are viewing an article about Ricemill Classic. Check out our new shipping app for Australia sellers.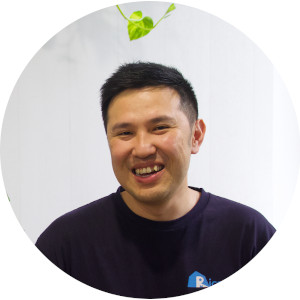 So, you have worked so hard to list your products in different marketplaces and shopping channels to reach the widest audience possible and increase your sales. You have optimized your product listings, sent out powerful email campaigns, and even published blog content to push your agenda. You are fully convinced that potential customers can easily find you and buy your products. However, you may be forgetting about one critical thing; multichannel order management.
With customers accessing and purchasing your products from multiple channels, it becomes critical to stay on top of your order management process to avoid unnecessary delays in deliveries.
Multichannel order management can be a challenging task to handle. If you don't have a proper structure in place to secure inventory and fulfill customer orders quickly, your business can easily crumble under pressure.
This post discusses some of the best multichannel order management practices you need to know to grow your eCommerce business. Read on to learn more.
Define Your Needs

The first step in overcoming multichannel order management challenges is to understand your needs. Before you start receiving orders from multiple sales channels, you may still be using your eCommerce shopping cart platform's inbuilt order management capability.

All leading eCommerce shopping cart platform providers such as BigCommerce, Shopify, and Magento offer order management as part of their systems. Therefore, it is critical to study your current webstore platform and its ability to integrate with leading marketplaces such as eBay and Amazon before you start seeking out an alternative order management solution.

Identify your current system's strengths and weaknesses. You should also take time to explore its features in-depth and figure out if it can help you with multichannel order management in any way.

From there, decide what you consider to be the most critical features needed for your multichannel order management system. This simple process is going to save you a lot of time and money in the long run.

Get Organised for Effective Multichannel Order Management

Once you have defined your needs, you need to organise your business and prepare it for the change that waits. Start by organising your inventory and ensuring everything is in its rightful place. Typically, the more inventory and sales channels you have, the more essential it is to maintain proper organisation.

Ensure you have clear inventory visibility across your stores, warehouses, and vendors. Start using consistent naming conventions, variants, categories, and SKUs to speed up your order fulfillment process.

Other than speeding up your order fulfillment process, proper organisation also makes reporting more accurate and simpler, which can significantly impact a wide range of customer-facing touchpoints such as product receipts.

With a simple solution such as Ricemill's inventory management software, you can manage your inventory accurately. The system makes it easy to scan barcodes with a hand-held device so you can take product counts easily, edit critical product information, and scan each product into the system.

Consolidate Your Data Sources

Consolidating all your business data into one data source is critical to improving efficiencies, eradicating errors, and eliminating duplication. Bringing together inventory, product, customer, and order data can significantly lower the time and resources required to manage them.

You need to find a simple solution that can consolidate all of your eCommerce data into a single source of truth for universal access. This will improve communication between different teams, order processing, and multichannel order fulfillment.

It will also help you monitor the quality of data being generated and improve your overall service delivery process.

Direct All Your Orders to One Place

A fully integrated multichannel order management system will provide you with a single user interface and one location where you can easily view and manage all your orders regardless of where they originated from.

Typically, the system will fetch your orders from the different sales channels you have listed your products in real time and automatically synchronize any changes you make back to the originating system.

It means that you don't have to log into multiple systems to keep track of your orders and assign them to your fulfillment team. With all your orders consolidated in one place, you can easily execute bulk actions saving a lot of time.

The consolidation of orders into one place also allows you to perform specific actions on all or specific order batches simultaneously. For instance, you can easily select all new orders, filter out those that have been paid but not yet dispatched, and process them instantly with a single click.

Manage Your Inventory Well

You should keep in mind that your customers purchase products that have been listed from your inventory to various sales channels. Without proper inventory management techniques, you may end up selling what you don't have in store.

Your inventory must always be associated with your product listings on different sales channels at all times. Consider unifying your stock levels to ensure all of your stock is available where it is needed when it is needed.

To manage your inventory properly, you need to have an effective order management system that automatically synchronizes stock levels in real-time across all of your sales channels. Failure to do this can result in overselling and disappointing your customers because there will be delays in fulfillment and delivery.

Know how to balance things when running out of stock in one outlet to keep your customers satisfied. Your primary objective should be to ensure you aren't missing out on any order. Keeping your customers happy is critical to your success.

Embrace Forecasting for Better Multichannel Order Management

Multichannel selling is always a delicate balance that you must handle carefully. Typically, you don't want to hold onto too much inventory because it can be quite costly, but you also don't want to run out of stock for some product and have a potential customer end up buying from your competitor.

The most effective way of avoiding such a scenario is by embracing forecasting. Although you may not be able to accurately forecast spikes in sales every time, conducting your market research lets you make better and data-driven business decisions.

It also helps you figure out how to share inventory across different sales channels just in case one channel runs out, and another one still has the product available.

You can invest in inventory forecasting by monitoring your historical sales data, calculating lead time, and factoring in safety stock.

Historical sales data allows you to see how sales usually fluctuate at specific times of the year, while calculating lead time helps you know how long it takes for the inventory to arrive at your warehouse so you can plan your orders accordingly.

Since forecasting is not always 100% accurate, including safety stock in your inventory helps you stay safe other than being sorry. The safety stock you maintain should be reasonable so that you don't incur unnecessary costs that may lower your profit margin.

Ensure Effective Customer Communication with Consolidated Messages

Proactive communication is a critical component of excellent customer service. Some customers may experience problems when placing orders and need assistance. You need to find a way of addressing their questions and concerns promptly.

Once an order has been placed successfully, you need to inform the customer immediately that you have received their order and are processing it. Make sure you inform them if you suspect any potential delays in the delivery.

You also need to bill them appropriately and let them know when you ship the order and when it will reach them. Since customers can communicate at any time, everyone involved in the order management process should be able to access all messages to and from customers. Ensure all customer messages are in one place.

Having an efficient system that can easily consolidate customer and order data from different channels into one place is critical to good customer service and multichannel order management. It also provides you and your sales teams with easy access to critical information and valuable insights to improve customer satisfaction and drive sales.

To manage your communication with customers effectively, consider using consolidated messages. You can also hire a few individuals to monitor and respond to all questions and concerns coming from customers on different sales channels where you have listed your products.
Final Thoughts
Multichannel order management can present a significant challenge for every growing business. If your business brand is experiencing significant growth, you must focus on managing the relatively high order volumes across multiple sales channels while still delivering excellent customer service.
To achieve this balance, you must deploy an efficient multichannel order management system to help you stay on top of things. It is the only scalable solution that can save you time, streamline your order fulfillment process, eliminate inefficiencies, and help you avoid committing costly mistakes.
At Ricemill, we provide Australian eCommerce business owners with an efficient order management system that can consolidate your marketplaces and online store into one platform that tracks and synchronises your inventory across different sales channels.
We are here to help your eCommerce business grow and realize its full potential. Contact us today to schedule a free demo.
You might also like to read