December 22nd, 2020
Tracking Inventory: Top Benefits of Choosing a Warehouse with Warehouse Management System
You are viewing an article about Ricemill Classic. Check out our new shipping app for Australia sellers.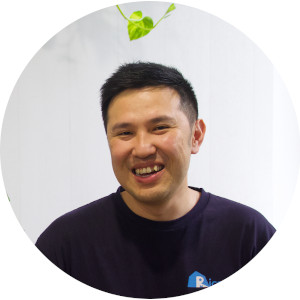 Is your business still struggling with issues of lost or untraceable inventories? If so, it means that you haven't installed warehouse management software to help you keep track of your inventory.
With an effective warehouse management system backed up with professional management and expertise, you can easily monitor every item's precise location and the exact count in your supply chain.
Today, every successful eCommerce store has installed a warehouse management system and trained its employees on tracking products in real-time. With effective warehouse management software, you can reduce emergency deliveries, maintain expected inventory levels, reduce lead-times, and provide transparent interaction between warehousing services and your clients.
This post discusses some of the top benefits of a warehouse management system and how it can help your business. But first, let us define what a warehouse management system is.
What Is a Warehouse Management System?
In simple terms, a warehouse management system is a software application that supports the day-to-day operations in a warehouse. The system is designed to allow for centralized management of tasks such as tracking stock locations, inventory levels, and fixing some of the most commonly experienced supply chain challenges.
Good warehouse management software can track each stock item's precise location from the time it arrives in the warehouse to the time it is shipped to its next destination.
When your supply chain partners are properly aligned, the system can even track inventory right from the producer to the distribution center or end-user.
Different Types of Warehouse Management Systems
There are four main types of WMSs implemented by 3rd party logistic companies (3PLs). They are:
Standalone Systems

Standalone systems are the most basic and are only used for their warehouse management features. Most of them are relatively affordable but lack many of the tools and features from an integrated software solution.

Standalone systems are mostly on-premise systems deployed on your business's native network and hardware and can only be used within your business premises. These systems are usually sold without any extra supply chain functions.

The two most important features of standalone systems are inventory management and warehouse operations. Standalone systems will typically have the following features;

Cycle counting
Put-away
Expiration date tracking
Picking
Packing
Shipping
Receiving
Slotting
Barcode scanning

Supply Chain Modules

The supply chain module has a broader scope and helps users manage everything from business processes to risk assessment and vendor relationships. It also focuses on automating tasks such as material sourcing, product cycles, and inventory management.

However, before choosing this type of warehouse management software, make sure you have invested in supply chain planning applications that offer warehouse features.

Combining your warehouse management system with other applications is an excellent way of ensuring plenty of cohesion between the different parts of your business. Supply chain modules support the holistic management of your warehouse and supply chain activities.

Integrated ERP Systems

Enterprise Resource Planning (ERP) software is an effective solution that combines a wide range of capabilities found in other systems. This is one of the best options for businesses looking to improve their software solutions and is usually considered one of the top warehouse management systems.

ERP systems can offer scalability and solid supply chain execution while incorporating most of the core applications that enable your business to run smoothly.

Some of the core applications that integrate with ERP systems include accounting, supply chain planning, human resources, and customer relationship management.

Cloud-based Warehouse Management Software

The cloud-based warehouse management systems are usually offered as SaaS (Software-as-a-service). Most of them employ enterprise cloud technology to render services to their clients. This technology allows the cloud-based systems to provide the same benefits as traditional warehouse management systems.

Cloud-based systems are known for their scalability, flexibility, reduced IT management, and quick deployment. They boast relatively higher data security protocols, which is essential for large eCommerce stores that manage high-value inventory.
Benefits of Choosing a Warehouse with Warehouse Management Software
A well-managed warehouse management system can save your business a lot of money and improve profitability in many areas. Here are some of the top benefits of choosing a warehouse with a good warehouse management system.
Optimized space and lower operating expenses

A good warehouse management system can optimize your warehouse flow by analyzing the best use of available floor space based on different tasks and material characteristics. Most warehouse management systems use floor and available space analysis to determine how space should be used to ensure minimum wastage.

With prudent use of available space, there is a potential for cost savings, resulting from time wasted on locating and retrieving products. By considering the best locations to store materials, products, and equipment, warehouse management software can help your business significantly lower its operating costs.

A good warehouse management system also plays a key role in the material rotation, whether through last-in-first-out, first expired-first-out, or first-in-first-out basis. Whatever you prefer, the warehouse management software can help with effective rotation.

Warehouse management software enhances inventory visibility

Inventory visibility is one of the most crucial components of every warehouse management system. Warehouse management software is designed to provide you with real-time data on your inventory through RFID tagging, serial numbers, and barcoding.

These methods enable users to record each item as it enters the warehouse, all of its movements within the warehouse, and its movement once it exits the warehouse for transportation to another location.

This type of enhanced visibility is essential to create demand forecasts that provide great insight into which products are most popular with your customers during specific times of the year.

The information you gather from such forecasts can help you decide which products to invest in and which ones to avoid. Increased traceability of your inventory is also helpful in case of a recall.

The unique serial numbers placed on the final product leaving your warehouse can help you track the product back to its original lot ID, which helps you establish whether it is part of the faulty batch or not.

With effective traceability of your inventory, you will only recall damaged goods other than all the goods you suspect are bad.

Faster inventory turnover and enhanced customer service

The most critical step in improving the running of your warehouse and eCommerce store is to improve your inventory management. By inventory management, we mean taking control of your inventory right from receiving to shipping.

Without proper understanding and full visibility of your inventory, you risk carrying too much stock that can easily lead to cash flow results or, worse, running out of stock at the most critical time. Such inventory problems will most likely lead to order fulfillment issues making your customers unhappy.

Fortunately, an efficient warehouse management system improves inventory management by creating faster inventory turnover. It limits inventory movement and improves record accuracy, which reduces lead times and the need for safety stock.

Warehouse management software also reduces the need for filing paperwork in the inventory control process. With reduced paperwork, pick tickets, reports, move tickets, packing, and shipping lists can all be maintained electronically.

By streamlining the process from order to shipping and delivery, customer complaints will reduce, enhancing your overall business customer service. Good customer service leads to happy clients.

Warehouse management software leads to more accurate decision making

You need accurate data to make critical business decisions. With an inventory management system, you get access to up-to-date information that matches real-time statistics on stocks. A WMS records how much stock has arrived in the warehouse and how much has left in real-time. This lets you know what you need to re-order and what makes the most profit.

Effective warehouse barcoding is also an excellent way of finding out which products are not selling well. With this information, you can draw accurate patterns that can help you make critical business decisions.

It is a great way to make the most profit by closely monitoring the performance of each product. You are also in a good position to watch the productivity of the entire warehouse team in real-time. You can easily identify which areas they spend the most time on and where they achieve maximum efficiency.

Constant warehouse scanning and monitoring mean that you can gather sufficient data required to drive and analyze sales as well as individual product performance.
Summary
The increasing demand for faster order fulfillment and shipping by consumers requires an effective solution to managing your warehouse. Also, the increasing number of competitors in the market is rapidly growing, with many eCommerce companies creating omnichannel supply chains capable of fulfilling orders faster than ever before.
Other than struggling with endless paperwork and inaccurate reports, you can optimize your warehouse operations by installing warehouse management software.
However, before you start the process of managing your warehouse using a warehouse management system, keep your customers in mind. Putting them at the center of the integration will lead to faster fulfillment and happier clients.
Most importantly, make sure you work with a team of experienced warehouse management experts during the integration process. The experts will supervise the integration process and test your warehouse management system to ensure it works as expected.
Contact Ricemill today for expert advice and world-class inventory and warehouse management systems. Ricemill Remains one of the best warehouse management systems out there that you need to try.
You might also like to read