January 24th, 2021
The Best Warehouse Management Software for Small Businesses in 2021
You are viewing an article about Ricemill Classic. Check out our new shipping app for Australia sellers.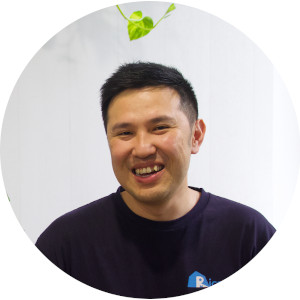 According to official government records, there are approximately two million small businesses in Australia, accounting for about 97% of all businesses in the country. However, only a few of them thrive, and it all depends on one thing; use of warehouse management software for effective management of daily operations to lower costs.
Business owners need to do everything possible to ensure they have happy and returning clients. With efficient warehouse management software, it becomes relatively easy to manage your inventory and order fulfillment leading to happy customers.
Unfortunately, picking the right warehouse management software for your small business can be quite challenging. You need to make sure the system you choose has all the features you need to run and manage your warehouse effectively.
This post shall discuss some of the best warehouse management system that small Australian businesses can rely on to achieve maximum efficiency.
But before we look at the top warehouse management software for small businesses, let us start by understanding what warehouse management software is and how it can help your business thrive.
What Is Warehouse Management Software?
In simple terms, a warehouse management system (WMS) refers to a set of programs designed to help business owners improve the efficiency of tracking their inventory and supplies as they move through the distribution center or warehouse.
A good warehouse management system can help you maintain organized records of your inventory and automate a wide range of warehouse operations, saving you a lot of time.
It increases efficiency in day-to-day operations and helps you meet customer expectations leading to long-term relations. With good warehouse management software, you will forget about maintaining spreadsheets, which can be clumsy and tedious.
Key Benefits of a Warehouse Management System
Whether it is offered as a stand-alone module or part of an enterprise resource planning suite, a warehouse management system can streamline your business operations. This can help you achieve the following benefits:
Optimizes efficiency in business operations: Many WMS vendors offer different options to reduce human error and speed up warehouse operations. For instance, RFID scanning or barcoding can make counting, sorting, picking, and receiving products relatively easily.

Increases transparency: The reporting capability of warehouse management software provides you with a broader view of your inventory. It reduces miscommunication between you, your suppliers, and customers leading to increased efficiency.

Helps you serve your customers better: Perhaps, the most significant benefit of a well-managed warehouse is the excellent relationship it creates between business owners and their customers. With a good WMS, you cut down on your picking, packaging, and shipping times, resulting in customers receiving their orders sooner.

Reduces human error: Key features of a WMS such as barcoding can lower human error and make your warehouse operations such as picking, sorting, counting, and receiving of orders relatively smooth.
Key Features of Warehouse Management Software
For a warehouse management system to give you a competitive edge over your competitors, it must align with your business objectives. Below are some of the essential features that good warehouse management software must have:
Inbound and outbound operations: Without good inbound and outbound capabilities, you could only be playing catch up games. The system must provide you with quick check-in and accurate reports to help you avoid committing costly mistakes.

Inventory tracking: A good system will have barcoding capabilities or other scanning means to eliminate the human error involved in the movement and storage of products.

Pick-and-pack: The pick-and-pack feature is designed to cut down on your workload by getting rid of extra trips required to pick products because you will know exactly where each item is at all times.

Integration: You need to be sure that the new warehouse management software you want to install can be used alongside your existing systems. Luckily, a warehouse management system can come as a stand-alone module or part of your ERP system. That way, you are guaranteed that it will fit well in your existing solutions.

Analytics and reporting: Business intelligence is a critical component of any successful business. Therefore, you need a system that can provide you with detailed reports to help you make critical business decisions based on facts. With up-to-date data, you will be able to transform your data into accurate business insights.

Shipping: A good system should automatically generate labels, forms, and assembly instructions to ship with your products to the client.
Best Warehouse Management Software for Small Businesses in 2021
Now that you have a better understanding of what a warehouse management system is all about, you can begin to explore the market for products that can fit your business needs. We have compiled a list of the top four products to help you get started.
Ricemill

Ricemill warehouse management software is cloud-based and can be used by businesses of all sizes. The system has a wide range of exciting features, including an order fulfillment module, inventory control, picking with barcode scanning, and optimal walking routes to help your pickers get more done in less time.




Key Features

Picking with barcode scanning. You can use Ricemill's digital picking list to locate every product's exact position in your warehouse.

Optimal walking routes designed to help your picking team accomplish much more in less time. This helps to maximize your team's efficiency in the warehouse.

Order-based picking and group picking options: You can pick your entire orders at the same time by simply grouping SKUs.

Fully optimized to help you avoid packing errors. Every order must be fully verified by scanning the barcode for each item before it is shipped out.

Top Benefits

FIFO tracking: The software uses the First In, First Out (FIFO) algorithm to sort out stock. It means that the old stock is cleared first to avoid inventory expiration.

Payment integration: You can easily set up customer accounts and integrate them with your payment accounts to facilitate easy online payment.

Common dashboard: Provide different users with a quick view of your orders

Serial number tracking; Label your products in inventory with a unique tracking code to manage it right from purchase to sale.

30-day free trial.

Xero integration.

NetSuite

NetSuite is a cloud-based ERP solution that combines cash flow, inventory, payroll, warehouse management, and much more into one tool. This combination allows business owners to have clear visibility and total control of their eCommerce businesses.




Key Features

Order management for multiple channels
Order processing
Real-time inventory visibility
Content management functionalities.
Point-of-sale integration.
Marketing module.

Top Benefits

Users can launch new promotions, publish new content or create simple landing pages quite easily.
The suite provides users with the ability to work on multiple versions of their eCommerce site at the same time and schedule it for future deployment.
Highly scalable for easy deployment.
It also provides you with effortless upgrades and great extensibility.
Enjoy a free product tour.

QuickBooks Commerce

QuickBook Commerce, formerly known as TradeGecko, is a cloud-based warehouse management software with powerful inventory management features that mainly focus on online businesses. Some of its key functionalities include real-time reporting, warehouse management, inventory management, price management, shipping, and much more.




Key Features

Top-class warehouse management that allows you to manage multiple warehouses from one point.
Multi-channel sales provide users with a central dashboard for managing the entire inventory and sales orders for different sales channels.
Price list management allows users to change inventory prices and individual product prices for specific customers.
Order management helps users manage orders efficiently from creation to fulfillment.
Comprehensive reporting that features sales history reports and much more.

Top Benefits

Uses a FIFO algorithm that helps you avoid product expiration.
Offers you a 14-day risk-free trial where you have unlimited access to all product features.
Integrates with leading eCommerce platforms such as Shopify, Magento, WooCommerce, and Amazon.
Enhanced user controls to provide limited access to data.
Provides you with an option to upload inventory to all eCommerce platforms in one click.

Fishbowl Warehouse

Fishbowl warehouse management software is available as an on-premise deployment strategy or cloud-based solution. It all depends on what you prefer. The WMS integrates with other business solutions such as Xero and QuickBooks. The solution is ideal for manufacturers, wholesale distributors, retailers, and government entities.




Key Features

Multiple locations that let you track inventory in different locations.
Xero integration.
Inventory management module that helps businesses manage their inventory by generating barcodes.
QuickBooks integration.
Multi-currency capability that allows users to create or receive purchase/sales orders in any currency.
Fishbowl Time that lets employees clock in and out with QR codes or PIN.
Comprehensive reporting module.

Top Benefits

Provides a free trial with unlimited access to all features
Fishbowl also provides many plugin products.
Sales orders and purchase orders can easily be created in any currency.
GPS tracking
Auto-reorder points.
Final Thoughts
Warehouse management software is always a great addition to your business since it helps streamline your warehouse operations and other complex activities. Before you start shopping for your warehouse management solution, make sure you understand your business needs and set a budget.
You should also ask the vendor for a demo to evaluate whether the solution is best for you. As long as you take time and conduct research before purchasing your WMS, you will reap its benefits.
At Ricemill, we are committed to helping small businesses thrive and scale. We offer a warehouse management solution specially designed to streamline your warehouse operation and cut down your operational costs. Talk to us today to schedule a FREE demo.
You might also like to read