December 7th, 2020
eCommerce Order Management: Setting Order Fulfillment for Maximum Efficiency and Customer Satisfaction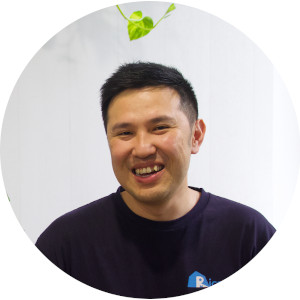 Did you know that your eCommerce order management and fulfillment process could be costing you sales? Whether you are running a small family business or a large-scale eCommerce store, you need to keep in mind that any gaps in your order management process, especially fulfillment, could seriously slow down your business.
There is no room for errors in today's consumer-driven economic landscape, with an increasing number of consumers expecting fast delivery of their orders. Unfortunately, effective order fulfillment remains one of the biggest challenges that most Australian retailers face.
Since it is a tedious and time-consuming process, most of them find it difficult to create a fast and effective fulfillment process that improves customer satisfaction. Most of them struggle with common eCommerce order management issues such as inaccurate inventory and slow restocking.
In this post, we focus on elaborating the eCommerce order management and fulfillment process, highlighting some of the critical things you need to do to create a fast and highly effective process that will lead to repeat sales. So, let us get started.
Understanding eCommerce Order Management Process
In simple terms, order management refers to the process of keeping track of all orders coming into your business and managing the entire process required to fulfill them. The process usually covers everything from the point of receiving the customer order through to delivery and after-sales experience.
The primary goal of order management is to get a product into the customer's hands as fast and efficiently as possible. It involves managing each product's journey right from the time the customer adds it to their cart to the moment it arrives at their doorstep and potential returns that may follow.
Traditionally, order management relied on manually updated spreadsheets. However, these outdated systems and processes can no longer support today's eCommerce stores.
To stay competitive, Aussie brands need flexible, scalable, and adaptable solutions to manage their orders. This is the reason why most of them use order management software to remain afloat.
Effective eCommerce Order Management Tips
The first step in the eCommerce order management process is that exciting moment when someone decides to buy from you.
During the first few weeks and months, it might be relatively simple to keep track of all incoming orders because they are only a few of them. However, things start to become harder as more and more orders start coming in from multiple sales channels.
At that point, you might feel overwhelmed, and keeping track of all orders becomes a difficult task.
Here are a few things you need to do to remain on course;
Switch to a good payment processing gateway

Failing to process a customer payment properly is like throwing a sale down the drain. All the hard work you put in marketing and conversion can go to waste at the last minute if your payment gateway is hard to use.

Therefore, choosing a secure, reliable, and trustworthy payment processor is critical if you want to maintain a quality eCommerce order management process.

Without one, you may miss out on sales opportunities or fulfill an order without realizing that the payment did not go through.

Consolidate all multi-channel orders

Listing your products across multiple marketing channels online can be an effective way of increasing sales. However, without a proper system in place, it can also lead to overselling and missed orders.

One way to stop this from happening is by logging into every sales channel and manually exporting all orders from each of them into a centralized spreadsheet or order book.

However, the manual process can be time-consuming and tiresome. The simple solution is to install an eCommerce order management system that automatically consolidates all orders from different channels into one system. Such a system saves you a lot of time, money, and eliminates errors.

Highlight and monitor special orders

The truth is that some orders require more attention than others. For instance, if a customer has paid for express delivery, there should be a way of informing the warehouse team about the order to prioritize it.

You can also find a way of creating an exciting experience for such customers. For instance, if a customer spends a given amount of money, you can highlight it and give out a small discount or bonus gift to motivate them to return.

Sometimes, even a simple handwritten "thank you" note can go a long way in motivating your customers and making them feel special.
Understanding the Order fulfillment Process
Order fulfillment is a crucial part of the eCommerce order management process. It involves receiving, packing, shipping, and delivering customer orders. A functioning and efficient order fulfillment strategy is one of the critical pieces of any successful business.
If you own a physical retail store where customers come in and pull whatever they want from the shelves, this might not be a big issue. However, if you are like most Australian retailers who rely on shipping to send products to their customers, the order fulfillment process can be quite challenging.
You need a highly streamlined strategy and an effective inventory management system to make things a little easier.
Why Is Order Fulfillment Important to a Business?
Accurate and on-time delivery of products to your customers is critical to your business's success and growth. In today's market, which is largely consumer-driven, fast, and effective order fulfillment is essential in determining the success of your online business.
Most customers demand a seamless experience thanks to the influence of giant eCommerce retailers such as eBay and Amazon.
Unfortunately, a recent survey found out that approximately 63% of eCommerce businesses fail to ship products on time, with about 34% of them citing unavailability of stock as the primary reason for delays.
Shockingly, at least one in every five businesses, admits not knowing the cost of their shipping mistakes. Most of them don't know that a single order fulfillment mistake can cost between $35-$50, risking a lot of money if you ship several orders a month.
An effective and efficient order fulfillment process isn't just essential for your customers' satisfaction. It is also paramount if you want to reduce manual input mistakes, save time and money, and scale your business.
How to Optimize the Order Fulfillment Process for Maximum Efficiency and Customer Satisfaction
Big eCommerce companies such as eBay and Amazon have pampered customers in a way that they now have high expectations regarding delivery.
In fact, next-day delivery is becoming a norm in the eCommerce space. Therefore, all Australian retailers must adjust and find ways of keeping up with the trend to remain relevant.
Since order fulfillment plays a critical role in all this, you need to learn how to optimize your process to take your business to the next level. Here are some tips and tricks to get you started:
Boost your inventory accuracy

If your inventory numbers aren't accurate, you cannot store, pick, package, and fulfill orders at peak efficiency. Furthermore, customers want to see what is in stock while ordering. This is the primary reason why inventory management is crucial to the order fulfillment process.

Ensure you install perfect inventory management software to keep track of your inventory and update numbers in real-time.

Automate order processing

Order processing plays a critical role in the order fulfillment cycle. When done incorrectly, it can result in a relatively high order error rate and high costs.

To eliminate the high order error rate and high costs, you need to eliminate the need for manual administrative changes in your order processing cycle. Find a way of limiting employee interaction with the system manually to make changes.

Automating the order processing cycle eliminates the need for employees to spend time manually checking and adjusting orders. When an order is processed, the system will automatically apply the correct options and notify relevant people.

Make your order fulfillment process predictable

When your order fulfillment process keeps changing, inefficiencies are bound to rise. If your employees don't know what to expect each day, you risk overstocking, understocking, and losing out on operational costs.

Make sure you invest in good business distribution software that monitors, predicts, and automates your order processing system for predictability.

Outsource fulfillment

One of the fastest ways to speed up your order fulfillment process is allowing someone else to be in charge. When your business is scaling, and you can no longer handle everything within, feel free to partner with a fulfillment provider to continue fulfilling orders on their behalf.

While fulfilling orders in-house might seem cost-effective, it can consume a lot of your time and raise shipping costs in the long run.

However, by outsourcing fulfillment, your business is given access to advanced technology, warehouse space, and fulfillment experts that will take care of your needs.
Final Thoughts
The eCommerce order management process is quite complicated because customers expect fast shipping, and there are no shortcuts to delivering it. You need to take time and streamline your fulfillment process to achieve business success.
The most crucial part of mastering your order fulfillment process and delivering an excellent customer experience is understanding the entire supply chain. It is critical to have all the essential parts in place and running smoothly all the time.
Building an efficient order management and fulfillment process takes time, but the effort is worth it. Contact Ricemill today if you are looking for reliable inventory management software to help automate some of the things discussed in this post.