January 31st, 2021
Top Trends That Will Shape the eCommerce Industry in 2021 and Beyond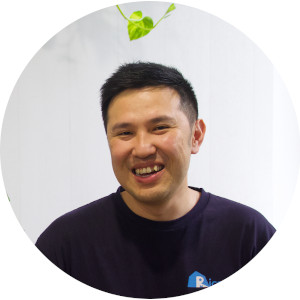 Are you hoping to get more traction to your eCommerce store, attract more traffic online, and improve your conversion rate? If your answer is "yes," then it is critical you understand some of the latest trends that will shape the industry in 2021 and beyond.
There is no doubt that 2020 was a rigorous year, and a lot of things happened. The world got hit with a pandemic (COVID-19), which largely disrupted businesses across the globe. As lockdown prevailed in most countries and the health crisis extended, many companies came to an unfortunate end while others closed their operations for a long time.
On the flip side, a few businesses stood out and gained huge success regardless of the pandemic. No matter where you belong, one thing is for sure; the pandemic sped up drastic changes across several verticals, and the acceleration is only expected to continue into 2021 and beyond.
So, here are some of the top eCommerce trends you need to be aware of in 2021.
Voice Commerce Will Become More Popular

People are increasingly relying on powerful voice assistant devices such as Google Home with Google Assistant and Amazon Echo with Alexa to complete their day-to-day activities. In fact, there is a suggestion that at least 38.4% of Australian households will have smart speakers by 2025. Therefore, voice commerce sales are anticipated to hit new levels by 2022.

The other reason why voice commerce will become more popular is the convenience and accuracy of the technology used. Both Amazon and Google are pushing different languages into their voice assistant devices to help consumers shop more accurately and conveniently. As a result, it is essential to optimize your eCommerce store for voice search.

One of the simplest but most effective ways to capture more organic traffic from voice searches to your site is by optimizing your top-level sales funnel content to feature answers to some of the most common consumer questions in your niche.

By writing targeted content that answers your target audience's objections, you can easily drop these people right into your conversion path and watch them convert into long-term customers.

For instance, what may start as a simple voice search from an online user looking for advice on 'how to reduce injuries while running" may lead to them reading your solution-based blog post, which in turn drives them to purchase your running shoe insoles.

Today, voice search is too big to ignore. So, if you are an Australian eCommerce owner, ensure you take advantage of this new trend and get ahead of the curve before your competitors beat you to it.

Social Shopping

With the rise of eCommerce, giant tech companies such as Facebook and Google are increasingly adopting their strategies and products to suit the eCommerce market.

For instance, Instagram, owned by Facebook, announced lots of new features last year to support small businesses. They came up with the "support small businesses sticker" for stories and also added the "gift cards for small businesses" feature.

Currently, Instagram shopping is the main channel for many business owners, and the network's social influence continues to grow and evolve.

Instagram's parent company, Facebook, has also introduced Facebook Shops, where business owners can easily create an online store for free. The platform offers eCommerce retailers an excellent platform to connect with their customers through Messenger, WhatsApp, and Instagram Direct to answer queries and offer support where possible.

Instagram and Facebook have always offered business owners incredible platforms to gain massive customers and sell their products/services.

Similarly, YouTube is making a big statement in the eCommerce space by introducing shoppable video ads on the platform. Some experts believe that this move is meant to help Google compete with Amazon since most consumers use YouTube when researching a product.

These moves made by the leading tech giants will automatically change the way people shop online and are all geared towards supporting social shopping. Consumers will now be able to shop for products/services straight from whatever social network they love spending time on.

Heightened Digital Advertising Competition

While the overall market for eCommerce has vastly expanded since the outbreak of COVID-19, so too has competition. Businesses that can lead innovation for advertising content will generally reap higher rewards.

Furthermore, digital advertising content has become increasingly important, and companies have made relatively larger investments in this category. This was the case even before the pandemic, but the outbreak of Coronavirus only accelerated the investment.

Some of the leading brands that failed to adapt their operational models to make the most out of digital advertising either went out of business or learned a harsh lesson. In 2021, eCommerce is set to become a much higher priority on every company's agenda, increasing the demand for digital advertising content.

Consumers Will Buy More in Marketplaces Other Than eCommerce Stores

Most enterprises that didn't have a business website before the outbreak of the pandemic have suddenly shifted their operation online. However, consumer behavior continues to evolve rapidly.

A significant number of the newer eCommerce stores lack robust back-end infrastructure to cope with a sudden increase in traffic and the tough shipping requirements being placed on them. Most of them are still learning how the online world operates and may fail to keep up with customer expectations.

However, big eCommerce companies such as Amazon have experienced staff and robust infrastructure required to satisfy customer needs.

As shoppers realize the ease and convenience of shopping in one marketplace other than multiple eCommerce stores, most of them shift to enjoy the convenience and mental satisfaction offered by these marketplaces.

The bar has already been set, and it is too high for some retailers. But it doesn't mean that all is lost for small business owners. If you want to keep up with the rest and grow your business, take this trend as a means to diversify by listing your products on some of the leading marketplaces in your industry.

While it is essential to grow your business brand online through an eCommerce store, customer convenience is the most critical thing. Therefore, if you are just starting or your business brand still has low exposure, don't be afraid to enroll as a seller on leading marketplaces in your industry.

This way, you can easily take advantage of the high traffic reach, prompt shipping, and much more. However, you need to be careful so that you don't end up relying on the marketplaces. Remember that you still need to gather your own customer data to drive your marketing and brand growth efforts.

Omni-channel Shopping Will Become the New Normal

Omni-channel shopping refers to a multi-channel shopping approach designed to enhance customer experience by providing a seamless and consistent online shopping experience no matter the device that the customer is using.

The strategy is quite complex and involves finding out each customer's favored channel to convey relevant messages to the customer when it matters most.

In a survey by the Harvard Business Review, at least 73% of the respondents acknowledged using multiple channels throughout their shopping journey. With the increased adoption of mobile devices and voice assistant devices, the number of omnichannel customers will only increase in 2021 and beyond.

This is the right time to start using powerful analytic tools such as Google Analytics that provide you with detailed eCommerce analytics on customer behaviors to help you make informed decisions.

Analytical tools can help you know which products are in demand, monitor your profit, and evaluate your customer loyalty. You can also build reports that matter to your business in a few clicks.

Some of the things you can do to ensure you offer a seamless omnichannel experience include:

Optimize your eCommerce store for mobile devices. You can even create a mobile app if your budget allows you to do so.
Make sure you personalize the customer experience at every step in your sales funnel.
Offer different purchase options such as buy online, pick up in-store and buy online, get doorstep delivery.

Online Buying Will Not Be Limited B2C Products

2020 was quite a challenging year for many businesses across the world. With many people forced to spend a lot of time at home, many enterprises accelerated their digital transformation effort to reach their target audiences amid the global changes.

On the other hand, consumers with no other option left were forced to turn to eCommerce to get their daily supplies. Suddenly, food, electronic gadgets, and clothes weren't the only things people could buy online and have them delivered to their doorstep. Furniture, groceries, and even car parts joined the list.

Although these consumer buying changes may slow down slightly as things begin to normalize, a significant number of people will still purchase everything online. The sudden rise of eCommerce will slowly shift from something that people only depended upon in critical times to a more permanent habit forcing brands to adjust accordingly.

To take advantage of the new trend, manufacturers and B2B businesses will be forced to sell direct to consumers (D2C) or other businesses (D2B). Keep in mind that almost everything that you are selling can now be bought online. Therefore, you simply need to make it easier for your clients to purchase from you.

Start by creating a simple online catalog containing all of your products. From there, focus on building a user-friendly shopping experience by augmenting your product catalog with relevant content.

Social Media Marketing Set to Hit New Heights

At the start of 2020, there were approximately 3.6 billion social media users worldwide, which translate to about 55% of the world population. This number has been growing daily, and it is set to hit the 4.4 billion mark by 2025. Without a doubt, the idea of incorporating eCommerce with different online systems is a sensible advancement.

Today, many businesses –both big and small- perceive social media as one of the most effective ways of creating brand awareness and promoting their products. They believe that social media provides them with an incredible platform to implement different marketing strategies to realize their full potential.

Big online players such as Facebook, Twitter, LinkedIn, Instagram, YouTube, and even Pinterest have developed different tools to help businesses grow and reach more prospects. They have even come up with incentives to lower the cost of advertising and promoting products.

In 2021 we will most likely see more businesses create accounts with well-known web-based life adverts to drive more deals. This move is set to make business-based social media marketing one of the hottest trends this year.

Mobile Commerce Will Dominate eCommerce

As consumers' trust in eCommerce continues to increase, many feel more comfortable purchasing products using their mobile devices. Mobile traffic has been on a steady growth for the past decade.

In fact, statistics show that mobile devices will hit almost the 54% mark of all eCommerce sales by the end of 2021. Furthermore, approximately 30% of shoppers are more likely to abandon their shopping carts as soon as they realize your eCommerce site isn't mobile-friendly.

As an online retailer, your primary focus should be to improve the customer experience for mobile users. Take time and examine your online store for mobile-friendliness. You can use the Google Mobile-Friendly Test to check how your site performs on mobile devices.

Simply enter your site URL into the tool, and it will analyze it and show you how responsive it is on mobile devices. It will also show if you have any loading issues on your eCommerce store.

You should also consider creating a progressive web app (PWA) for your store. PWAs tend to load much faster than a standard website and allow online customers to view pages that they had previously browsed even when they don't have internet connectivity.

Implementing Accelerate Mobile Pages (AMP) is another simple way of ensuring your site is mobile friendly. In fact, combining AMPs with a smooth checkout process can boost your sales quite significantly.

Analytics Will Flourish

In the eCommerce world, nothing beats the true value of customer data. The most successful brands leverage the power of vital metrics gathered, such as click-through-rate and conversion on specific campaigns to drive sales. Such metrics provide you with valuable information on where your traffic comes from.

As we roll in 2021, analytics will only get bigger as more businesses will start to dive in to uncover capabilities and get even more granular. This is the right time to start gathering important data on your customers and eCommerce store.

Segment your audience by geographical location, gender, age, buying habits, income, total spending, and more. Determine which channels directed customers to your store and figure out which content leads to the most conversions.

Using various analytics tools, generate reports and start digging in for helpful insights. You should also consider integrating your analytical tool with your Customer Relationship Management systems (CRM) and Content Management System (CMS) to gain a 360-degree view of your store.

With such information, you can personalize campaigns and take your business to a new level. You can apply different strategies to the same products and figure out what works best for you. Knowing what is trending, what is refunded or returned most, and what is selling is a good way to keep up with consumer needs and expectations.

Artificial Intelligence Will Enhance the eCommerce Experience More

In the past few years, artificial intelligence has been making strides in different industries, but it was still too early for its benefits to be realized in eCommerce. However, that is set to change dramatically in 2021 and beyond.

Concepts such as chatbots and machine learning are becoming more popular, and many brands are already using them to gain a competitive advantage. For instance, AI is already being used to analyze customer behaviors and make product recommendations based on their purchase history.

Businesses can also take advantage of concepts such as voice search to strategically position their brands in front of potential customers. AI might also assist with backend tasks and making critical inventory predictions.

If you haven't started using AI, this is the right time to do so. Don't see it as something for the future. Instead find ways of leveraging its benefits to streamline your marketing and improve customer experience. You can also use it to perform other critical business tasks much faster.

For instance, SparkToro is a relatively new AI tool that crawls social profiles to determine customer behavior and generate in-depth reports. There are many tasks that eCommerce brands are hiring virtual assistants to complete, which AI can easily do. This helps you to put your human resources into more creative roles.
The Future of eCommerce Is Bright
Various statistical models predict that eCommerce retail revenues will hit the $6.5 trillion mark by the end of 2022. With such figures, it is clear why eCommerce is widely considered a thriving and roaring industry.
As an eCommerce marketer, you have to follow the trends highlighted above, plus others, to develop a sound business strategy that will propel your brand to new levels. Keep in mind that the eCommerce industry is ever-changing and evolving, with new trends being introduced every now and then.
At Ricemill, we care about your online business and strive to provide you with unique and affordable solutions that can help you grow and realize your full potential. Our solutions include inventory management systems, order management software, shipping &fulfillment software, and much more.
Our systems are designed to eliminate human errors in your processes and save you time. Talk to us today to learn more about our products and integrations.