January 18th, 2021
Everything You Need to Know About Order Fulfillment Software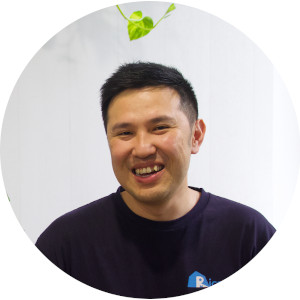 Most people believe that a happy customer is generated as soon as an online shopper clicks the checkout button and completes their purchase. However, this is far from the truth.
In reality, this is the exact point where the most critical process of order fulfillment starts. How you handle this process determines whether you will end up with a happy customer or an angry and dissatisfied client.
If you can quickly and efficiently go through this process, then there is a high probability of acquiring a new loyal customer. But any slight mistake in the fulfillment process could result in a massive loss of potential sales.
eCommerce retailers must be promptly notified about a new order so they can check the warehouse for the availability of the product, pick, package, and ship the order to the customer accordingly.
This is not an easy task, especially for large businesses that receive numerous orders. Order fulfillment only works when the process is followed correctly and everything is processed properly.
Installing order fulfillment software can help you streamline the entire process and achieve greater success. Read on to find out everything you need to know about order fulfillment software.
What Is Order Fulfillment Software?
In simple terms, order fulfillment software is a set of programs designed to automate inventory management, generating order picking lists and tracking of the picking, packaging, and shipping components of order fulfillment.
An order fulfillment system is critical to every online merchant who wants to track their fulfillment process and acquire new customers by ensuring orders are delivered on time and in good condition. It doesn't matter whether you fulfill the orders in-house or use third-party logistics such as Ricemill; an order fulfillment system is still a critical component to your business.
Good order fulfillment software should integrate with your existing system, such as eCommerce platform, seamlessly. Its primary objective should be to increase your order fulfillment efficiency and automate the entire process.
It should offer real-time updates, accurate tracking information, and useful inventory management tools that simplify the entire shipping process. A good system should include the following components:
Inventory control
Warehouse management system
Omni-channel management
Overall order processing
Supply chain optimization
Essential Features of Order Fulfillment Software
Whether you manage your eCommerce store through third-party services such as Shopify or run your own website using BigCommerce or Magento, there are some basic functions that an order fulfillment system must be able to accomplish.
Be on the lookout for the following when shopping for your order fulfillment system:
How fast can you pass orders? Typically, you should be able to pass your online orders to your fulfillment software immediately. This speeds up the order process and eliminates the need for time-intensive and error-prone manual entry.

Integration: The system should connect seamlessly with major shipping partners such as AustraliaPost, StarTrack, and Starshipit. This ensures your customers will benefit from the wide range of timely and cost-effective delivery options.

Order Notifications: The system should provide you with an option of notifying your customers about their order status. Ensure a customer is notified when the order is received, when it has been shipped, and when it is delivered.

Automated printing of packing slips, shipping labels, pick lists, and invoices: Automating these functions helps save a lot of time you'd use to gather individual items and cross-reference them.

Provides you with the option of generating purchase orders to suppliers when inventory stocks run low. Automating this process will ensure that you never fail to fulfill an order because you have run out of stock. It helps you utilize the "Just In Time (JIT)"inventory to keep your customers happy.

It should display accurate inventory at all retail locations: This helps to keep customers updated on the availability of products before they place their orders.
Benefits of Using Order Fulfillment Software
The best order fulfillment software will seamlessly integrate your order management, inventory control, and warehouse management functions to provide you with a complete order fulfillment solution.
Some of the basic benefits of installing such a system include eliminating errors from your fulfillment process, reducing operation costs, keeping up with customer expectations, and much more. Below is a quick summary of some of the key benefits of order fulfillment software.
Maintain inventory accuracy

An order fulfillment system will track every product movement made in your inventory, creating an effective audit trail. This trail can help you know which employees were involved in fulfilling orders and how effective they were.

You can also track inventory in multiple locations quite easily. Depending on where you will be pulling your inventory from, this system can help you find one optimal place to grab your products from. Externally, your clients can easily keep track of your current and historical inventory.

Track shipments with your carriers

A good order fulfillment system will integrate with different shipping carriers and help manage your order shipping process from label generation to providing real-time tracking information and post-shipment updates.

Such integrations play a crucial role in ensuring that the correct shipping method is used and the correct labeling and postage are applied to all customer orders. You can also send this information to a customer, informing them of the shipping carrier being used to deliver their order.

Internally, the order fulfillment software makes it easy to communicate pertinent order details such as the weight and value of goods to shipping carriers. This information helps shipping carriers assign the correct priority to each order being shipped.

Integrate with your marketplaces
When you sell your products across multiple channels, you will need an effective multi-channel sales management tool to stay on top of everything and monitor your performance accordingly.
Most online retailers who sell their products across different marketplace stores desire a simple, centralized solution to manage their online sales. Fortunately, many order fulfillment systems integrate with leading online marketplaces such as eBay, Shopify, and Amazon.
This integration level ensures you update your stock levels across multiple channels accurately, update your client base, and centralize all your customer orders. If you sell on only one marketplace, be sure to find an order fulfillment system that integrates with that specific platform.
Introducing Ricemill's Order Fulfillment Software: How It Works with Your Online Store
At Ricemill, we understand the challenges that Aussie online retailers go through to maintain their businesses. As a result, we strive to offer them simple custom solutions that can help them meet their customer demands and grow their businesses.
With our cloud-based fulfillment software, you can be sure of a smooth order fulfillment process that leaves you with plenty of time to focus on other things.
Our software integrates with all major eCommerce platforms such as BigCommerce, Woocommerce, and Shopify. Here are some of the key features of our order fulfillment software;
Easy integration

Our order fulfillment solution easily integrates with all major eCommerce platforms to create an efficient and seamless order fulfillment process. These integrations are designed to automate order management and fulfillment functions while pushing data from one application to the other in real-time.

This plays a critical role in reducing the human errors associated with manual data entry as well as order picking, packing, and shipping.

Order management

We strive to provide you with total visibility into your customer orders from start to finish. Our order management system can help you keep track of all shipments and automatically send real-time tracking data to your customers.

Cloud-based

Ricemill order fulfillment solution is 100% cloud-based to ensure you enjoy the best experience ever. Our system is 100% secure, and we provide automation updates periodically to maintain tight security.

The software is also compatible with all leading operating systems and hardware. Since the software is cloud-based, you don't need to hire an entire IT team to manage it, lowering your operational costs.

Inventory management

Our software uses historical order data to provide great insights into how and where you should consider splitting your inventory between different warehouses. The recommendation is usually based on where most of your customers are located to help you provide quick shipping and lower shipping costs.

Furthermore, our unique inventory control functionality helps you keep a close eye on what is in stock. You will receive automatic notifications when something in your inventory is running low. This helps you to alert your suppliers promptly to keep up with demand.

Returns management

Ricemill order fulfillment software can also cost-effectively automate your returns process. You can easily have all returned orders sent back to their respective spots in your warehouse or delivered to your recycling center.

You get a return link to show on your eCommerce website. Customers can use the link to generate a return shipping label then you can view real-time tracking information for all returns.

You have access to tracking information from when the return shipping label is generated to the time you receive the goods to your warehouse.
We Are Ready to Serve You
Choosing Ricemill as your eCommerce solutions partner will save you a lot of time, money, and increase customer satisfaction. Our systems are designed to help you provide the best customer experience ever to attract more clients.
We are dedicated to providing you with user-friendly systems geared towards optimizing your warehouse efficiency, improving your inventory accuracy, and increasing profitability. Contact us today to request a free demo or quote