April 16th, 2021
Inventory and Product Management – Easy Solutions for Your Needs
You are viewing an article about Ricemill Classic. Check out our new shipping app for Australia sellers.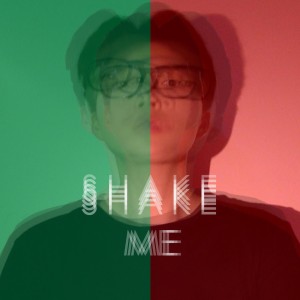 You might be wondering how Ricemill's product and inventory management system can work for your business. Let's take a deeper look at Ricemill, and see how it can make your business operations smarter and quicker.
Points we are covering in today's section:
A centralised platform for product management
Three products to choose from
Keeping your inventory updated across all sales channels
Inventory management for bundles
Automating dynamic pricing
A centralised platform for product management
The product section of Ricemill provides a one-glance overview of all the important product details – SKU, product name, type, quantity, price, manufacturer, supplier, group, and bin location.
In Ricemill's more detailed view, you also can easily revise and SEO optimise the product's name, description, pricing, and more. Plus, Ricemill takes the hard work out of product revisions and updates by automatically updating your product details on all connected sales channels.
Three product types to choose from
There are three different product types currently available to choose from at Ricemill.
Simple product – For standalone basic products.
Bundle product – For when you want to combine two or more product types to form one bundle.
Configurable product – For when you want to customise your product types by size or colour, but keep each option as a separate product**.
Keeping your inventory updated across all sales channels
If you're an online retailer, you'll know that multi-channel synchronisation is nothing new.
At Ricemill, we may not be the first software offering this feature, but we are surely the only one tailoring it specifically to the needs of Aussie online retailers.
Let's look at how easy it is to power up your inventory management, and do it faster and smarter with Ricemill.
Product Details - Ricemill Inventory Management Software
The number in the green box indicates the sum of your total inventory for the product.
Simply click on it to insert the difference, and Ricemill will automatically update all your connected sales channels to reflect this.
If Ricemill is managing your order fulfilment as well, this will be updated automatically too. You will only need to adjust your inventory for incoming stock and cycle counts.
Let Ricemill do the heavy lifting, and keep your inventory updated across all sales channels. You don't even have to lift a finger!
Inventory management for bundles
We know that bundle inventory management is something that lots of online retailers struggle with.
Without Ricemill, what do they do?
Some manually update the inventory quantity for each component of the bundle.
Some reserve part of the inventory for each component of the bundle beforehand.
Some even stop selling the items individually.
Why do it all manually, when Ricemill gives you the ability to manage your inventory smarter and more easily? To put it simply, Ricemill will take the lowest quantity of the item as the quantity of the bundle.
Example 1
If Product A has a quantity of 2 remaining, and Product B has a quantity of 1, Ricemill will indicate the bundle quantity as 1.
Example 2
Items within a bundle may have different stock levels. Ricemill will indicate how many can be fulfilled as a bundle.
Ricemill will take the guesswork out of calculating how many of each item can be fulfilled as a bundle, and put an end to overselling and underselling.
Automating dynamic pricing
Are you still updating prices for each product every time you run a sales campaign?
What if you didn't have to any more?
Ricemill allows you to set a sales price, and bring it straight back to the RRP as soon as the campaign ends.
But wait, there's more! Ricemill also updates your connected sales channels, such as Shopify, Magento, WooCommerce and BigCommerce.
Isn't it fabulous? Just add the special price and the time frame, save it, and let Ricemill do the rest of the work for you!
The takeaway
If you want to reduce costs and save time, Ricemill is just the software for you.
With a centralised platform and easy-to-use interface that allows you to manage your inventory and products across all your sales channels, Ricemill does everything with a touch of a button, instead of you having to log in to each sales channel individually, and manually input everything.
Perhaps most importantly of all, Ricemill is your answer to eliminate overselling.
If you are interested in further information, get a free live demo or watch the video here.
You might also like to read