February 21st, 2021
Shopify Inventory Management: The Ultimate Guide for 2021
You are viewing an article about Ricemill Classic. Check out our new shipping app for Australia sellers.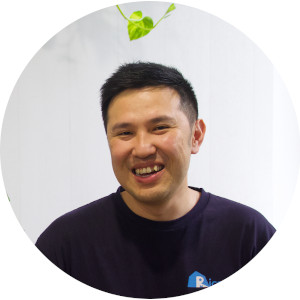 Did you know that Shopify is used by more than one million merchants worldwide? The platform also recently hit the $100 billion mark in sales. These are massive numbers that make Shopify one of the top eCommerce platforms globally. If you are among the one million merchants who use this platform, you probably already know the importance of Shopify inventory management.
Effective inventory management is one of the most critical aspects of merchant success on Shopify. In fact, merchants who fail to establish a solid foundation for tracking their inventory and accurately reflecting the availability of products on their online stores can easily run into massive losses.
Fortunately, Shopify has an inbuilt inventory management feature that can help you get started. Even though it doesn't offer all the features you get with third-party Shopify inventory management software, it is still a good starting point.
This post discusses everything you need to know about Shopify inventory management and why it is essential to your eCommerce business. Read on to learn more.
Why Is Shopify Inventory Management Critical?
The primary objective of having a well-organized inventory for your Shopify online store is to avoid running into losses due to misplaced products, returns, and expiry. It also plays a critical role in reducing overall inventory costs, optimizing order fulfillment, and helping you deliver an excellent customer experience.
With an efficient Shopify inventory management system, you get insights into customer buying behaviors and preferences, financial performance and overall profitability, consumer interests and buying trends, and new business opportunities that may come up.
Good Shopify inventory management software such as Ricemill provides a structure for businesses of all sizes, giving them a solid foundation and framework to run successful stores.
Shopify's online and point-of-sale capabilities combined with its expansive app store enable businesses to be everywhere their customers are shopping and implement a clear operations structure to support every business function.
While many brands choose Shopify as their preferred eCommerce platform, there are a few challenges that you might face if you decide to use the platform as your primary inventory management software.
Below are some of the top challenges for relying on the platform's inbuilt inventory management capabilities.
Challenges of Shopify Inventory Management
If you have a complex workflow or supply chain, you will realize that some of Shopify's inbuilt inventory tracking functions will present you with a wide range of challenges. Whether your store is omnichannel or multichannel, it is essential to recognize these challenges and find unique solutions tailored to your situation.
Challenge #1: Automated Replenishment of Inventory
When you allow your Shopify store to manage a relatively larger SKU library, its inventory replenishment process will inevitably become more involved in the process. This is because more SKUs tend to open up more opportunities for miscounts, stockouts, and a wide range of other inventory errors.
The primary challenge here is finding a sound system that can automatically generate purchase orders whenever your stock level is low and recommend order quantities that will streamline inventory replenishment while eliminating common errors.
Challenge #2: Some Products Don't Integrate into Shopify
Are you surprised? You shouldn't be because Shopify has one of the longest lists of prohibited items. Typically, if you sell items that don't integrate into Shopify, you may be forced to manually implement and monitor multichannel inventory management software on more than one platform.
In simple words, you will be forced to work with Shopify and other channels separately other than having everything managed from one place. This can be a hectic and tedious process that may lead to inconsistencies in your inventory levels across different channels.
Challenge #3: Functionalities across Channels
If you are running a multichannel brand, you need to have a unified view of your inventory and business analytics. You should be able to control how inventory is shared across different listings and easily view the profitability around each SKU. Viewing channel-by-channel profitability is critical because it helps you see how products on each channel are performing.
This can be a significant challenge when you know that some of these functionalities are not supported by Shopify. However, it doesn't mean that they are completely unavailable. With the Shopify App Store, you can still access a wide range of tools you may need to make your Shopify inventory management process smooth and more efficient.
What is even more, Shopify is limited in terms of its multichannel capabilities. The platform only supports sales across a few channels such as Walmart Marketplace, eBay, Facebook, Amazon, and Instagram. It means that if you want to list your products on other platforms such as Rakuten, Magento, or any other platform online, it may not be possible.
What Are the Benefits of Shopify Inventory Management?
Regardless of the challenges outlined above, there are reasons why Shopify is still among the best eCommerce platforms out there. The benefits it offers its users are many, and any business can take advantage of them to expand and reach new levels.
Whether you are selling baby products or run a 24/7 boutique, you can have your Shopify eCommerce store up and running in a few clicks. The platform provides you with a wide range of exciting tools to make your work easier.
Below are some of the top benefits of Shopify inventory management:
Benefit #1: Bulk Inventory Updates
Shopify inventory management tool provides merchants with bulk inventory updates that can help you to change the inventory quantities for multiple products and locations appearing on your online store. Whenever you import your inventory adjustments in bulk, the data will be formatted in rows and columns similar to a conventional spreadsheet.
Benefit #2: Inventory History
It is always critical to have clear visibility into your online store's inventory history since it provides you with vital data you need to plan for the future.
Shopify inventory management feature provides you with comprehensive inventory history data that includes the date, list of changes made to the inventory, the changes made, and the updated quantity from the specific event.
Benefit #3: Inventory Tracking on Individual Product Listings
You can easily set up your individual product listings in your inventory and carefully organize them by product type, category, season, and much more. Each product listing will have a unique inventory field that can be adjusted manually.
Benefit #4: Inventory Transfers
With the Shopify inventory management system, you can easily receive, log, and track product transfers between your different warehouse locations and suppliers.
However, while you are transferring your inventory between different locations, it is essential to keep in mind that you can't create transfers for other products that may be using third-party fulfillment services.
Benefit #5: Product Variations Inventory
You can also manage different variations of the same product in a single place. You can easily create different versions for a single product to reflect in different colors and sizes, customize the SKU, weight, pricing, and even the inventory number for each variation of the product you have listed for sale on your store.
Benefit #6: Inventory Analysis
This feature examines your store's sales and inventory costs to establish which products make up the bulk of your business revenue. With this information, you can easily prioritize your biggest selling products, so you don't focus on stocking products that don't bring you money.
What Should You Look For in a Third-Party Shopify Inventory Management System?
In case you don't want to use Shopify's inbuilt inventory management feature or find it insufficient to fulfill your business needs, you may be forced to deploy a third-party inventory management system for your Shopify store.
However, before you start shopping around for third-party software, you need to know what to look for and how the features will align with your business objectives. Taking time to understand your business needs will help you choose a system that allows you to grow your profitability, expand your business to other channels and stay ahead of inventory levels all the time.
Go for a Shopify inventory management system that will allow you to see which warehouse facility has the in-demand products. Typically, as you monitor the units being distributed from your different warehouse locations, you can plan for when it is time to replenish, open another warehouse or close a storage facility that isn't in a geographical location that makes sense to your business.
Your preferred system must also have sales forecast capabilities and POS integration. The sales forecast capabilities will help you have a good projection for market trends, seasonal sales, growth rate, week over week sales, and much more. The POS integration is essential if you are also selling your stock in a brick-and-mortar shop alongside your online store.
Summary
While Shopify inventory management offers you incredible features, you have to activate inventory tracking on each of your products individually. If you fail to do so, Shopify will not track your stock numbers, keep tabs on the product's history, including the item in its analysis, or facilitate transfers. Fortunately, activating inventory on each time doesn't take much time.
Sometimes, the Shopify inventory management software might not be enough to satisfy your business needs. In that case, you will need to install a third-party tool to help you stay on track.
At Ricemill, we offer you a top inventory management system designed to streamline and integrate everything you need. Our primary objective is to help you scale and realize your full potential. Talk to us today to schedule a FREE demo of our software.