November 6th, 2020
Shopify vs eBay: Which Will Benefit My Ecommerce Business More?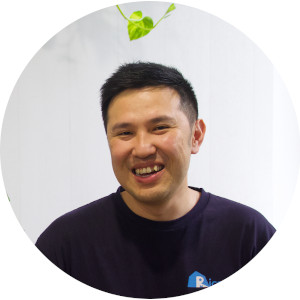 Are you looking to start selling goods online?
Because 2020 is the time.
According to 99firms research (https://99firms.com/blog/ecommerce-statistics), ecommerce accounted for 13.7% of global retail sales in 2019 – up from just 7.4% in 2015. And this is set to steadily rise up to a huge 95% by 2040.
You may ask though….Where should I actually be selling my goods?
Shopify vs eBay is a debate which dominates the market at every turn. So, in this post, we will cover the main differences between the two and compare to see which platform best suits your business.
What do I need to Know About Shopify?
Shopify is an ecommerce platform which allows businesses to set up their own branded online store, and sell physical products. The platform incorporates comprehensive management and marketing features to power more than 800,000 stores currently in around 175 countries. Not to mention the profitability it affords the online market.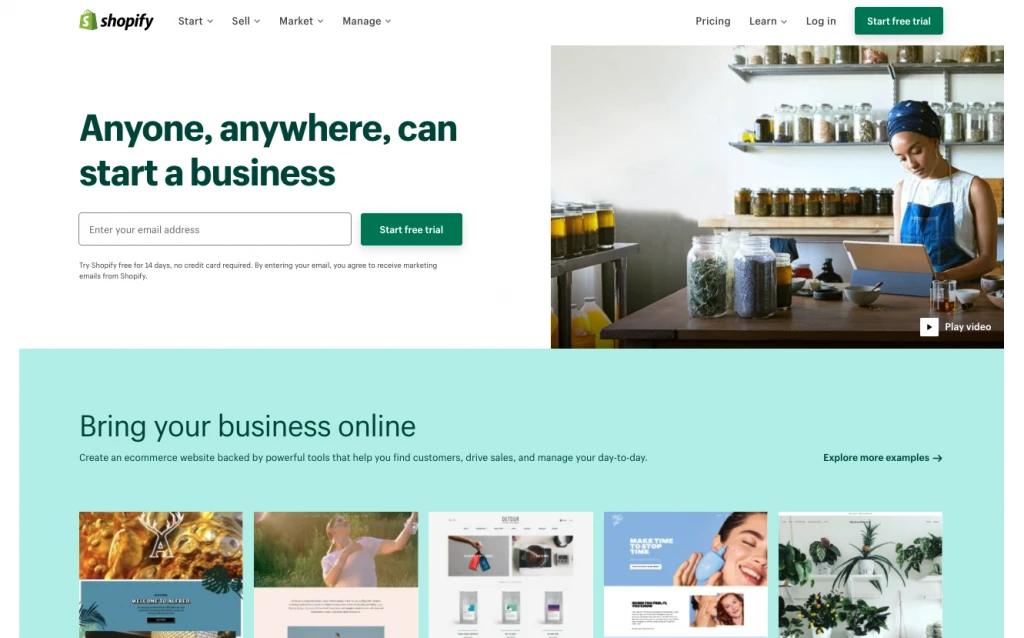 Will Shopify Enhance My Business?
Shopify provides you with the basic framework and centralised order management platform for you to market your online store as an Aussie retailer in Australia. Unlike eBay, Shopify is the digital equivalent of setting up a physical store.
Shopify helps you to create a simple and smooth process for selling goods online through a centralised order management platform, not to mention, a huge amount of the legwork is done for you with this platform. The platform can help you do things such as:
Owning your domain;
Building your brand;
Manage and analyse customer data;
Processing Payments and allowing for different payment methods such as afterpay, zip pay, paypal and etc
Fulfilling Orders.
These are just some of the features the centralised order management platform provides which allows you to have complete control over your online store.
You are able to manage your entire Shopify website through a user-friendly and back-end dashboard:

You can manage your current orders, communicate with customers, handle payments, create and edit product pages and study analytics.
Being able to study analytics is a big benefit! The data covers recent activity, real time actions, customer behaviour, and overall performance of your growing business, with in-depth reports available to you. Analytics are a game changing resource to have access to because they help to understand the impact you are having on both customers and the wider market.
But wouldn't you like control over how your store looks?
Shopify has customisation options with a number of different themes to choose from in the Theme Store – both free and paid.
A major benefit of the Shopify centralised order management platform is that it hosts your store for you. There is no longer a need to worry about finding an external host for your automated store. All technical issues associated with the store will also be handled by the flatform, leaving you free to focus on the business itself.
Shopify also provides you with an unmatched App Store to help you get more out of your automated online venture. Some of these apps are developed by Shopify, while other are third-party products.
Try these tools to grow your business:
Shopify Chat (for live chat).
Ricemill (for multichannel inventory management).
Oberlo (for dropshipping).
Klaviyo or Omnisend (for email marketing).
Best Currency Converter (to auto-convert currencies).
Wheelio (for gamifying lead capture with a giveaway spin wheel).
This is only a small example of what apps Shopify has for you to choose from but it demonstrates the impressive variety available.
What is the Cost of Running my Business Through Shopify?
Shopify offers a 14-day free trial, that has three base price plans:
Basic Shopify: $29 a month. This offers all the basics for starting a new ecommerce business.
Shopify: $79 a month. Everything on Basic, but with more staff accounts, gift cards and enhanced reports, shipping and POS options.
Advanced Shopify: $299 a month. Everything on Shopify, but with even more staff accounts and further enhanced reports, shipping and POS options.
Shopify Plus is an additional option for high-volume merchants. The fees for Shopify Plus vary but are far higher, making it best-suited to enterprises looking for significant scale.
Shopify Lite, on the other hand, lets you sell via Facebook, interact with customers through the Messenger app, take credit card payments, and add products to a website/blog. This is available for just $9 per month.
Why Should I Choose Shopify as my Businesses Order Management Platform?
There is a Web hosting option included for your store
You can easily customise products and website pages
Shopify offers a huge range of apps to customise and enhance your store, as well as additional marketing and operations
You can process online payments, and then manage and fulfil your orders
Access to 24/7 technical support
There are Shopify experts available to help boost and make the most of the platform
Why Might Shopify Not be My Best Option?
There is no free version available after the 14-day trial period
Any paid apps add to the costs of running your store
You will need to drive traffic to your store
A fast-growing business will need to upgrade to higher price plans to unlock further tools they are likely to need
A larger business may need something more customisable like Magento or Shopify Plus
Who is Shopify Best Suited for?
Shopify appeals to all types and is perfect for both:
Beginners – businesses looking to start growing their brand and break into the Aussie market
Mature ecommerce businesses – looking for continued growth
Shopify's quick and simple centralised order management system offers a range of branding options to help you create a unique Aussie retailer experience.
Competitive pricing on the basic package allows even the smallest business to flourish and grow. As you grow and develop your store, you can increase your inventory and build a wider audience for maximised profitability.
But more experienced companies looking to scale up in a big way aren't likely to get much benefit from Shopify.
What Does eBay Offer As an Order Management Platform?
eBay is a well known online marketplace targeted towards providing a quick and easy shopping experience for both businesses and private sellers. eBay offers a wide range of items which sellers can provide through different buying methods. Items can be either auctioned, bided on, or bought straight up depending on the sellers preference.
The seller is able to set up their own eBay store but it will always be within the eBay website and there is a more limited experience when it comes to branding and customisation.
However, latest stats have indicated that eBay is in fact a very active marketplace with currently over 180 million users worldwide and 475 million app downloads worldwide.


Buy & sell on eBay, the world's online marketplace, ecommerce
How Will eBay Enhance my Business?
eBay allows for any individual to sell their old and unwanted items by simply creating a user account.
Retailers can take advantage of eBay's business account options and create an official eBay store. Thus creating a personalised niche in the global eBay mega-market.
You can:
Create your own personalised shopfront for reinforced branding.
Customise through the use of colours, images, header style, shop description, and much more, to personalise your store and further promote your brand.
It is possible to list your products for maximum appearance in eBay search results thus promoting your brand more effectively.
Because you do not have a physical store, you can save on fees and costs associated.
Create business policies and procedures so your customers can see what you have to offer.
Collect, record and display product review to further promote your brand.
Collect, record and display feedback reviews on you as a seller.
The platform allows you to keep track of orders, manage and process payments (in all different forms), and track shipping information for convenience.
Create, record and manage information regarding sales performance, site traffic, reviews.
Rely on eBay for support with high-risk or difficult customers.
PLUS, US users (soon to be all users) can manage their entire order management platform from the new Seller Hub:
The ability to create a clearly branded shop front adds credibility to your account and shows customers that you treat the platform as a serious business enterprise.
What is the Cost of Running My Business Through eBay?
For regular listings, eBay takes 10% of the final sale price.
But setting up a Store will mean a slightly more complex pricing situation. The options are:
Starter: $4.95 a month (based on annual plan).
For starter sellers who list up to 100 items per month as either an auction or fixed price format.
Basic: $21.95 a month (based on annual plan).
For sellers who list at least 250 items per month in a fixed price format, or list high value items to take advantage of lower final value fees.
Premium: $59.95 a month (based on annual plan).
For sellers who list at least 1,000 items per month in a fixed price format.
Anchor: $299.95 a month (based on annual plan).
For sellers who list at least 10,000 items per month in a fixed price format.
Enterprise: $2,999.95 a month (based on annual plan).
For sellers who list at least 100,000 items per month in a fixed price format.
eBay will include a number of listings each month within the price plans, then charge a small fee for any additional listings.
Why Should I Choose eBay as my Businesses Order Management Platform?
Sell to a global audience of over 180 million.
Easy to get started and manage.
Create a unique shop front to establish your brand within the eBay marketplace.
Seller protection measures in place.
Good range of pricing packages available.
Why Might eBay Not be My Best Option?
eBay is a highly competitive marketplace and typically has very price sensitive shoppers.
It can be difficult to stand out from other Stores and sellers because there is little in the way of personalisation.
There are limited customisation or personalisation options to use compared to Shopify.
Who is eBay Best Suited for?
All kinds of businesses can sell on eBay.
But there are typically four scenarios it works best for:
Individuals looking to start a small business.
Businesses seeking to test products out before committing to a standalone website or store.
Well-established brands that already sell products are likely to do well on eBay, and can add eBay as another sales channel to their ecommerce operation.
Well-established brands looking to offload old stock at discounted prices, without decreasing the brand reputation on their company's website.
SO……. Which is more suitable?
Shopify or eBay?
Shopify
Ultimately, the answer comes down to each individual business.
Creating a store with Shopify allows for a professional look – which is fantastic for growing a genuine brand.
You get to create a customisable standalone website, with 24/7 support, and access to thousands of apps.But you'll need to have a plan for driving targeted traffic to your site in order to generate sales.
eBay
eBay offers you a store within an already established marketplace of buyers. Therefore, traffic can be easy to drive to your site and enhances and maintains your businesses profit margin.
However, your store then lacks brand independence, and is usually forced to Rice Mill to heavily compete on price.
Selling on both Shopify and eBay
One solution is to cut the Shopify vs eBay comparisons entirely – and just start selling on both platforms.
This is where using a multichannel system like Ricemill is almost essential. Helping to:
Combine inventory from multiple channels so you don't oversell products
Manage and ship orders from one centralised platform, this way, you don't need to log in to multiple systems
Handle returns from start to finish, allowing for a smooth and flawless customer experience.
You'll see one view of your entire ecommerce operation – regardless of whether you're selling on Shopify, eBay or anywhere else:
Ricemill-Inventory-management-software_order-overview
So, Where Does That Leave My Business?
Shopify vs eBay is a question many people consider, and the right call is based entirely on your business, its products, and its target customer base.
If you are set to compete on price, then eBay could be a more valuable venture for your business. Whereas if you're looking to build a solid, long term online retail brand for the Aussie market then you may be better served with a dedicated website on a platform like Shopify.
However, if you go down the multichannel route, Ricemill has your back to manage the complete operation all the way.