January 6th, 2021
Order Fulfillment: Steps and Strategies for Successful eCommerce Business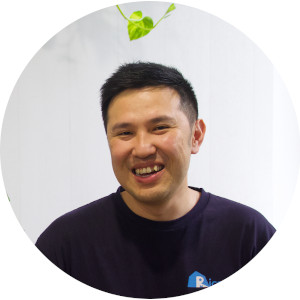 Imagine that you are an online shopper. You come across a perfect holiday gift on an online store but the holidays are only one week away. You see a two-day shipping option, and you go ahead to place an order for the gift knowing that the order fulfillment will take place in time.
Four days later, you haven't received your gift and the holidays have already started. The big question is, will you be itching to buy from the same seller again?
No need to answer because we already know your response. Unfortunately, you are not alone because approximately 39% of online shoppers say they will never shop with an online retailer again following a negative delivery experience.
However, what most Aussie retailers don't know is that preventing such an outcome for their own eCommerce brands comes down to one critical thing: your order fulfillment strategy. Without a proper strategy, it becomes quite challenging to deliver products to your customers on time, leading to negative delivery experience.
This post discusses what order fulfillment is all about and the critical steps involved in the process. So, let us get started.
Understanding Order Fulfillment
In simple terms, order fulfillment refers to the process of receiving, processing, and delivering customer requests. The process starts when a customer places an order on your eCommerce store and only ends when the goods are delivered, and the customer is fully satisfied with the delivery.
If the customer isn't satisfied with the product delivered and wants to return it, order fulfillment will manage the return transaction as well.
Although order fulfillment sounds like an easy thing to do, don't underestimate its importance to your business.
Today, customers hold more power than ever. They are more informed and have higher expectations. Therefore, efficient order fulfillment is critical to your brand's reputation, your ability to retain clients and grow your profit margin. Keep in mind that without sales, there is no business at all.
Australian merchants have the option to either take care of the fulfillment process in-house or outsource it to third-party logistics (3PL) companies that provide sufficient storage, technology and human resources needed to fulfill orders efficiently and quickly.
Key Stages of Order Fulfillment
The truth is that there are many moving parts throughout the fulfillment process, and you will need to develop a proper strategy to ensure everything functions optimally and effectively. The process entails everything from inventory receiving to returns processing. Below are the critical steps involved in order fulfillment:
Step 1: Receiving Inventory
The first step in fulfilling your orders involves receiving inventory. Goods may come from another company warehouse, a third party, a company department, a pipeline ( in the case of water, fuel, oil, and other fluid products), a database etc.
No matter the source of your goods, the incoming inventory must be counted, inspected thoroughly and recorded to ensure the proper amount was received and the quality is also acceptable.
Barcodes and SKUs on the arriving products are usually used in the receiving and storage processes. The unique product identification numbers can also be used to retrieve goods from the warehouse later.
If the products come without SKUs, make sure you add a new SKU to each product and update your warehouse management software. From there, record the number of each SKUs.
Step 2: Inventory Storage
Once you have received your inventory, you will need to store it properly for easy picking and packaging. Organizing your inventory properly is crucial for order fulfillment speed and accuracy.
Proper storage will also provide you with clear visibility into what is available for shipping and where to find it within the warehouse.
Ensure your inventory is always organized by SKU in separate categories so that the right item can easily be picked and packed when need be. Failure to manage your inventory properly makes you susceptible to committing mistakes that can cost you sales.
It can also lead to wasted time because you end up spending a lot of time searching for the right item. Such a scenario might easily lead to delayed deliveries.
Step 3: Order Processing
Most businesses have installed an order processing system that plays a critical role in dictating the product picking and packing activities for each newly received customer order.
In the eCommerce marketplace, order management software can easily be merged with the shopping cart on your eCommerce site to automatically initiate order processing as soon as the customer adds something to their shopping cart.
Step 4: Picking
The actual order fulfillment process starts at this stage. When an order is pushed through your order management software, it is automatically assigned to the picking team.
The picking team (which can also be automated warehouse robots) proceeds to select the required items from the warehouse according to the instructions on the packing slip.
The packing slip usually contains specific order information such as the list of item SKUs, product sizes, colors, number of units and the precise location of the product in the warehouse.
Step 5: Packing
Once all items have been picked from their respective locations, packing starts. In this case, packing involves wrapping the goods to ensure they are fully protected in transit, and the right packing materials are used based on the type of products ordered.
Some of the standard packing materials include bubble mailers, boxes, packing tape, poly bags, air-fill, and bubble wrap.
If the merchant does in-house order fulfillment, it is upon him/her to have the right packing materials on hand. If you don't stock up on the right packing materials, you will end up spending a lot of time at the post office or delivery store trying to get the goods wrapped properly.
Step 6: Shipping
You have done everything, and now you must find means of ensuring the goods reach the customer. This is where shipping comes into play.
Although there are different ways to ship a package, most customers prefer fast and free shipping. Take time to research different shipping methods and carriers available to you before making up your mind. Consider the time and shipping costs.
It is highly recommended that you consider different shipping options before you start selling your products online. That way, you can provide your customers with different options to choose from depending on how much they are willing to pay for shipping and how long they are willing to wait.
If you are fulfilling your orders in-house, you may be forced to run a local post office store to help you in shipping recent orders. However, if you outsource the order fulfillment function, shipping carriers will be picking up the packages from the fulfillment center.
Once you have shipped the order, make sure you send the tracking information to your customer for insights on delivery status.
Step 7: Delivery
Sometimes, the shipping routes may include more than one carrier. For instance, DHL may pick up a package at the fulfillment center that will later be delivered by FedEx to the customer's home.
There are many reasons and benefits for this hybrid type of shipping method. One common reason is that DHL delivers even to the remotest areas where other carriers do not reach. In such cases, it is good to know the customer's exact location and use a carrier that can provide last-mile delivery to the area.
Step 8: Returns Processing
Your work doesn't end with delivering the products to the customer. Sometimes, the customer may be unsatisfied with the product (s) and will want to return them. This explains why at least 66% of online shoppers view your store's return policy before they make a purchase.
As a seller, you must anticipate potential returns and be prepared to handle them. Typically, returns processing starts with including shipping materials and a return label with the customer's original order.
When a customer decides to return a product for exchange or refund, you must ensure the process is executed carefully to avoid confusion in your inventory. For instance, if the product malfunctions, you don't need to restock it.
Return processing usually involves quality control checks and sorting all returned products accordingly. The returned products are then repackaged and returned to the supplier or manufacturer for a distribution refund or credit. In some cases, the returned products are sent directly to the recycling center.
Final Thoughts
Order fulfillment is critical to the success of every online store. Customers want fast shipping, and there are no shortcuts to delivering it. You must take time to streamline your order fulfillment process to ensure you meet customer expectations.
If you are struggling to fulfill orders in-house, consider outsourcing that business function to third-party logistics partners to remain on top of everything. However, before you start outsourcing your order fulfillment tasks, identify your top priorities and make sure you are in a good position to evaluate progress along the way.
Most importantly, consider installing reliable inventory management software from Ricemill to help you automate the above steps and processes. We offer top-rated eCommerce solutions and will be glad to help you scale and achieve your dreams.