January 10th, 2021
A Quick Guide to Understanding eCommerce Order Fulfillment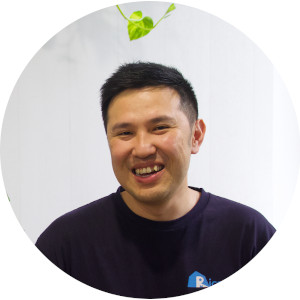 Shipping customer's orders accurately and timely can be quite challenging. Typically, there are many steps in the supply chain journey, and each one of them carries a potential for delays, errors, and wasted effort. From tracking inventory to shipping and returns processing; staying on top of eCommerce order fulfillment can be quite tricky.
But there is no need to panic because everything is doable! The most crucial step in keeping everything under control starts with understanding what eCommerce order fulfillment is all about and how it works. With the right knowledge, it becomes relatively easy to improve your process, satisfy customer needs, and grow your eCommerce business.
In this post, we shall guide you through the order fulfillment process to help you fully understand how it works and how it can impact your business. So, let us get started.
What Is eCommerce Order Fulfillment?
In eCommerce, order fulfillment refers to the process of receiving goods, processing, and delivering the products to the customer. Typically, the process starts with a customer placing an order on your site and ends once they receive the order and are satisfied with it.
In case, the customer isn't satisfied with the delivered goods and wants to return them for refund or exchange, eCommerce order fulfillment handles the return transactions as well.
There are eight critical steps involved in eCommerce order fulfillment, namely:
Receiving inventory
Inventory storage
Order processing
Picking
Packing
Shipping
Delivery
Returns processing
However, it is good to mention that traditional brick-and-mortar businesses don't have to go through all these steps while fulfilling customer orders. All they have to do is make sure they have the right inventory, and it is stored properly.
From there, the customer takes care of the rest. They walk into the store, choose the goods they want, complete the purchase, and take their goods with them.
eCommerce order fulfillment process may vary from industry to industry. For instance, a restaurant receives a customer order, prepares the requested food, packs it, and delivers it to the client within one or two hours. For other industries, though, the fulfillment process might not be as quick.
How Does eCommerce Order Fulfillment Affect Your Business Reputation?
One of the ways that customers judge your business is by the efficiency of its fulfillment process. A perfect order is one that is correct, complete, undamaged, and arrives on time. It must also be accompanied by proper paperwork.
When a customer visits your eCommerce store and places an order, they expect to have the goods delivered to their doorstep as soon as possible. They don't want to endure the worry and anxiety of receiving the wrong product, dealing with unexpected damages, or waiting for too long before the product arrives.
In today's highly competitive world, businesses that can't keep up with the pace of ever-changing customer needs will automatically fail. Offering your existing and potential customers high-quality products, excellent customer service, and fast order fulfillment is essential to your business's survival and growth.
Your order fulfillment options also have a direct impact on your customers' buying habits. Modern customers want delivery options that best suit their needs. Businesses that don't offer desirable delivery options risk losing valuable business even before the client engages them. At least 45% of customers say that they have abandoned their shopping carts due to poor delivery options.
Failure to fulfill orders as expected not only leads to unsatisfied customers; it can also increase your operational costs due to the risk of dealing with numerous returns. By minimizing flawed orders, you get the opportunity to boost your efficiency, grow your revenue, and increase customer satisfaction.
What Are the Three Options for Order Fulfillment?
Online business owners have three unique options for order fulfillment; merchant fulfillment, third-party logistics, and dropshipping. Each of these options comes with its own unique benefits and drawbacks.
Third-Party Order Fulfillment

Third-party fulfillment means that your entire order fulfillment process is outsourced to another company separate from your business. The third-party handles all aspects of order fulfillment, including receiving inventory, storage, picking, packing, shipping, and returns.

This is a good option if you want someone else to handle the order fulfillment process on your behalf so you can focus on other things that matter. Some people hate fulfilling orders by themselves because the process can be quite complicated, costly, and time-consuming.

With outsourcing, you effectively lower the fixed costs, and everything becomes variable because most third-party logistics companies charge on a cost-per-transaction basis.

3PLs can provide you with a multitude of order fulfillment services that make the order fulfillment process relatively easier to manage. They can also reduce your shipping costs significantly while providing you with fast shipping options to keep your clients satisfied.

Merchant Fulfillment

The merchant fulfillment strategy is handled entirely in-house by the online seller. As a seller, you will be tasked with managing every step of the eCommerce order fulfillment process, including receiving inventory, warehousing the products, picking and packing the goods, shipping to the customer, and handling returns.

On Amazon, in-house merchant fulfillment is usually referred to as Fulfillment by Merchant. This fulfillment strategy is mostly used by small scale sellers who process a low volume of customer orders and new sellers who don't know exactly what their order volume will be.

Merchant fulfillment provides the seller with more control over the order fulfillment process but can become quite difficult and expensive as your business grows. When your order volume increases, you may be forced to transfer your operations to a larger fulfillment center, which means costly technology, warehouse space, staff, equipment, and so on.

Many online sellers choose to outsource the order fulfillment process because it has relatively lower upfront costs, and it is much easier to manage and scale than continuing to handle everything in-house.

Dropshipping

In dropshipping, inventory is usually produced, stored, and shipped directly from the manufacturer. When a customer places an order, the information is sent directly to the manufacturer, who then ships the item directly to the client.

This is usually an attractive option to businesses that resell products manufactured by a third-party. In some cases, the manufacturer may be located overseas, which means that shipments can take much longer and are more expensive than orders fulfilled locally.

The primary purpose of dropshipping is to eliminate the need to keep goods on hand. The approach is particularly popular with consumer goods such as clothing, electronics, and furniture. Sellers use it on large eCommerce sites such as Amazon and eBay.
Choosing the Best eCommerce Order Fulfillment Strategy
Picking the right order fulfillment strategy for your business can make a significant difference when it comes to brand reputation, customer satisfaction, and profitability. Choosing the most affordable option might seem like an excellent thing to do to boost your returns on investment, but you need to think beyond that.
Some cheap strategies come with unforeseen delays in shipping, poor-quality packaging, and a lot of errors in order picking. Although you may save a few bucks, you will end up with unhappy customers, which could ruin your business in the long run.
The best way to choose your eCommerce order fulfillment strategy is by considering the size of your business and business model.
Carefully assess your average monthly order volume and the number of orders you hope to fulfill on a weekly/monthly basis as your business grows. If you are a small business that only fulfills a couple of orders every week or month, sticking to in-house fulfillment makes a lot of sense. In such a case, there is no need to keep large inventories on hand.
You should also think about your business model when choosing your fulfillment strategy. Some eCommerce enterprises are built around dropshipping, which means that the order fulfillment strategy is automatically part of the business model.
In other cases, you may be forced to choose between merchant fulfillment and the third-party logistics model. The right option depends on a wide range of factors, including the size of your business, risk tolerance, order volume, and sales cycles.
Always Use Data to Drive Your Decisions
Your business technology should support your overall order fulfillment strategy with real-time data. This should provide you with increased inventory visibility and enable you to make more informed decisions and demand predictions.
Making data-driven decisions about your inventory, pricing, and production makes it relatively easier to keep up with your customer demands and serve them better. Don't be intimidated by automation, and always be ready to take on new challenges.
Summary
Fulfilling customer orders accurately and promptly isn't an easy task to accomplish. In fact, it can make or break your online business in many ways. However, with the right fulfillment strategy, it becomes manageable.
Ricemill provides you with an integrated shipping and fulfillment system that helps you achieve accuracy and efficiency in your fulfillment process. With this system, you can organize, store, and ship your orders efficiently, reducing the risk of errors and returns. Contact us today to schedule a free demo.