Setting up MyPost Business Integration
Last updated: 2023-06-29 01:34:03
Connect to MyPost Business
To setup MyPost Business Integration you need MyPost Business login. If you don't already have a MyPost Business account, please visit MyPost Business website to sign up an account. (https://auspost.com.au/business/ecommerce/mypost-business)
Steps
Go to Integration > Carriers.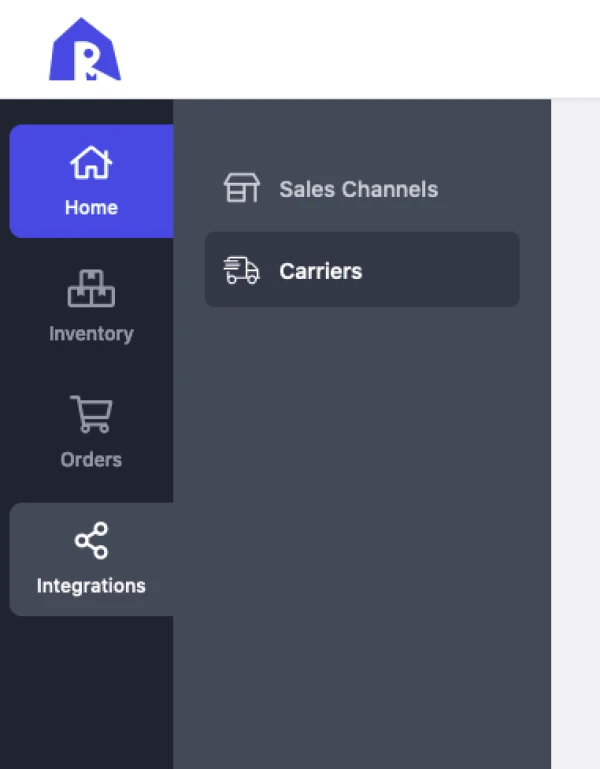 Under Available Carriers > MyPost Business, click on Connect button.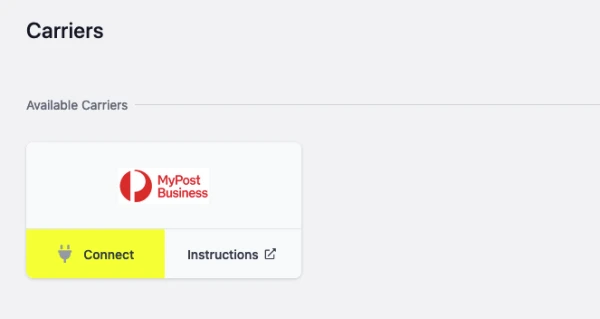 Select Connect using MyPost Business Login (Recommended), and click Connect. It will take you to MyPost Business login page.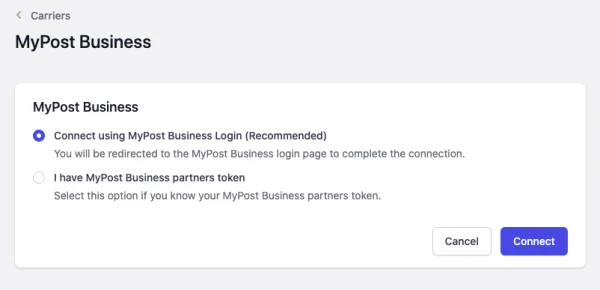 Login to your MyPost Business account.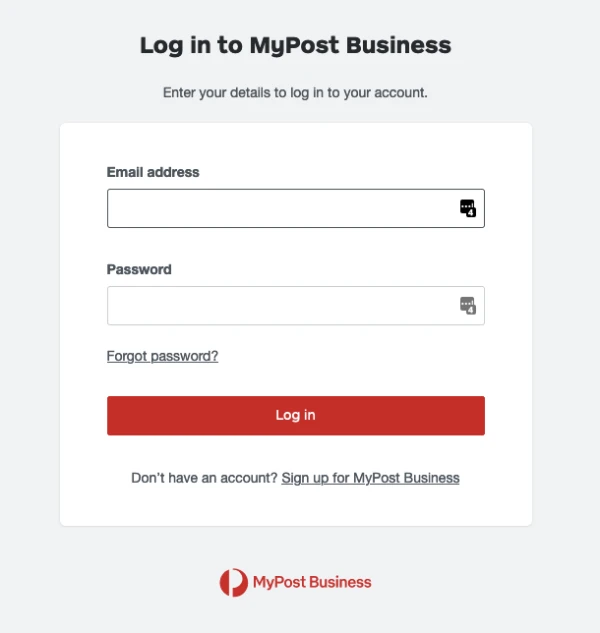 If prompted, follow the instructions to complete your payment method

You be redirected back to Ricemill after complete the above steps.

Fill in all required fields and click Save to complete the setup.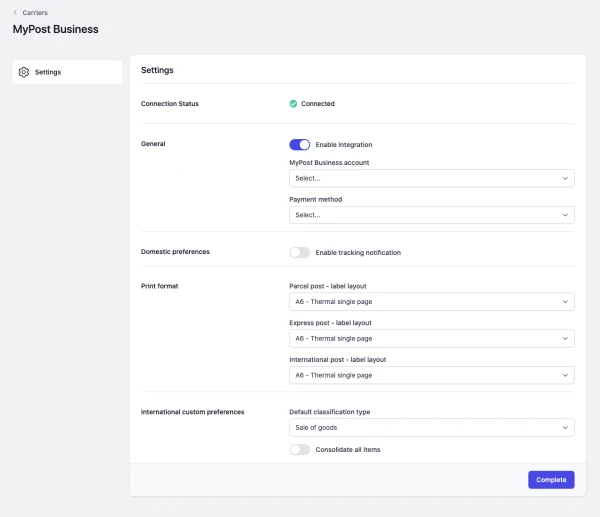 Enable/disable MyPost Business Services
Steps
Click on "Services" tab
Services tab available after setup is complete.
Click on the toggle to enable/disable the MyPost Business Services. Recommended to disable the services you are not using.

How to change MyPost Business Label format.
Steps
Go to Integration > Carriers.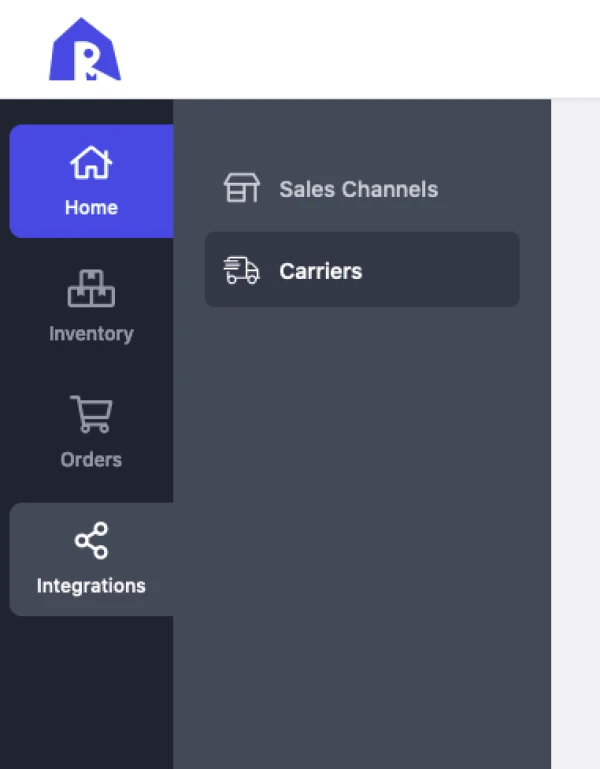 Open MyPost Business Integration.

Click on the Settings tab.

Browse to Print format. Select the Label layout for each service type.

Click Save