November 3rd, 2020
6 Quick Ways To Improve Inventory management
You are viewing an article about Ricemill Classic. Check out our new shipping app for Australia sellers.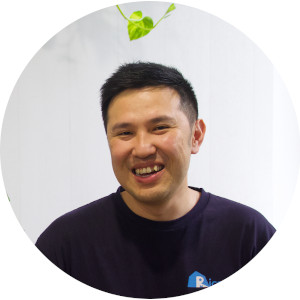 Why Haven't Aussie Small Business Owners Been Told This Fact?
A quick way to improve your Inventory management seamlessly.
You need an ecommerce management online tool so you can control the inventory better, save your own time whenever and wherever you want!
Managing Inventory
With Ricemill you never have to worry about mistakes in orders fulfilment and pick & pack. It's so easy and quick to sync your inventory with Ricemill. You have complete control over your inventory with this digital system and you also get automatic status updates.
Ricemill's inventory management system allows you to work out future demand and purchase your stock accordingly. Never again suffer the uncertainty about whether you have enough stock or too much, particularly in busy times.
You can input whatever restrictions you want, whether in quantities or shipping or anything else you choose. That way you don't have to worry about small time wasting details, as they are already taken care of in the system.
Shipping and Fulfilment
Not only can Ricemill handle your Shopify business but Catch, Myer, Ebay and Magento as well, and with links to a number of reliable shipping alternatives, your product will be sent hassle free to locations all over the world, at very competitive rates.
Everything to do with shipping can be done by Ricemill, which means you don't have to worry about time wasting activities like completing shipping labels, invoices and packing slips.
Ricemill can print out bulk labels as well as invoices, and our system makes the picking and packing of orders easy, saving time and money with inbuilt automation.
And on top of that, the system has a built in tracking system allowing you to keep up to date with orders and shipping, and customers can also access the tracking for their orders, which is a benefit most customers would find useful.
Don't want to ship to certain countries or areas?
Ricemill can help with that by inputting restrictions for you so you don't have to accept orders from the specified areas.
Order Management
Ricemill is an inventory management software for many different platforms, including Shopify, Magento, Big Commerce, Ebay, Myer and Catch.
Our simple system allows all orders to be easily visible and accessible without having to mess around with different platforms.
Every step of the sales journey is automated for you, including updating the status of each order on the Shopify or other platform.
If you need to edit an order, finding it is easy with our system and we also include a convenient way of communicating information between your staff, bypassing the possibility of mixed messages and confusion.
All the necessary information about your suppliers is clearly organised and easily available, making ordering quick and easy whenever you need to restock.
Digital Picking and Packing
Your staff's time is too valuable to waste time doing manual stock control for picking and packing.
Our electronic barcode scanners make it easy to control the inventory digitally, even allowing for batch picking and we also include an optimal walking guide to save time for your staff.
The benefits of using digital barcode scanners allow you to save time and money, whilst making sure that the orders and the inventory are correct.
The information from the barcode scanner goes directly into your Ricemill inventory, meaning that no errors are made and it's a seamless and straightforward process.
Returns Management
What happens in the unlikely event your client wants a refund? Ricemill inventory management software allows returns to be handled within the platform easily and seamlessly.
The return is catalogued, stock inventory adjusted and the credit or refund is created, all without any effort on your part. This can be done for a full or partial refund.
Communication with the warehouse and the accounts department happens automatically through the system so it is a very transparent process for all concerned.
Integrate online and offline orders
Not only does our system handle all your ecommerce but can integrate with your bricks and mortar retail business.
Instead of keeping track of all the different arms of your business separately, Ricemill allows you to see all the information you need at a glance in one tool. You can import offline orders into Ricemill and it will automatically update your orders as they come through.
This allows real time inventory and ordering details to be synchronised through all your locations effortlessly.
Fulfilling orders from your retail locations using our system allows you to restock from other stores when necessary without any time consuming complications in your inventory.
It also allows for the separation of your outlets through the system, in terms of sales and stock control, showing which stores are performing the best and which could be improved.
The analytical tools in this inventory management software allows reports to be generated in real time, making planning much more accurate.
Conclusion
Ricemill offers the best inventory management software allowing Aussie retailers to have an all in one system.
This software automatically controls the day to day management of the inventory.
This includes making sure that orders are filled, picking and packing for delivery, organising shipping at the cheapest rates through a variety of carriers, processing returns and syncing ecommerce stores with real life storefronts.
The software allows senior managers and CEO's to get on with the business of planning and marketing without having to keep a constant eye on the inventory management of their company. It also allows them to have accurate information for planning purposes.
At the same time Ricemill inventory management software offers a transparent and seamless view of the business as it operates day to day.
Aussie retailers now have access to inventory management software designed specifically for their market and of course, to grow the business!