Setting up MyPost Business Integration using Merchant Token
Last updated: July 8th, 2022
How to get MyPost Business Merchant Token.
Please visit the MyPost Business website to create an account if you don't have a MyPost Business account.
Steps:
Log in to the MyPost Business website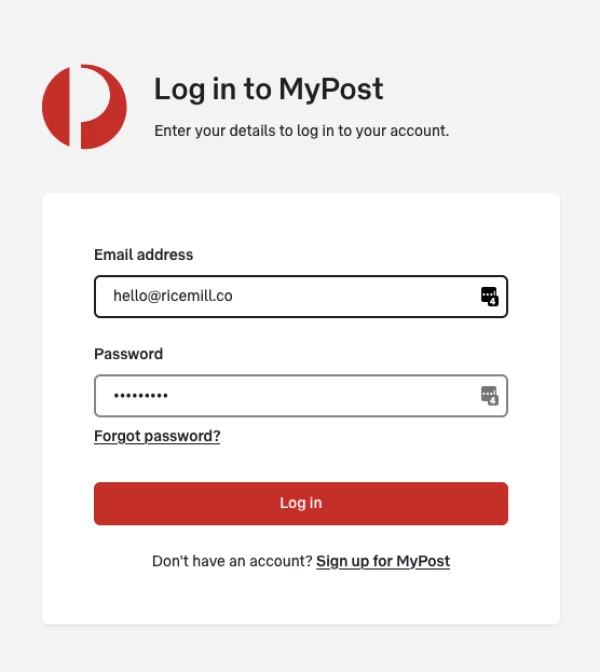 Click on the downward arrow next to your name in the top right-hand corner. Select Business details from the dropdown menu

Click on Platform Partners from the left menu. Then find Ricemill from the list on the right-hand side and click the Connect button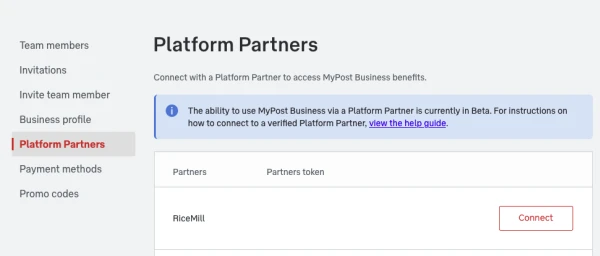 Review and accept terms and conditions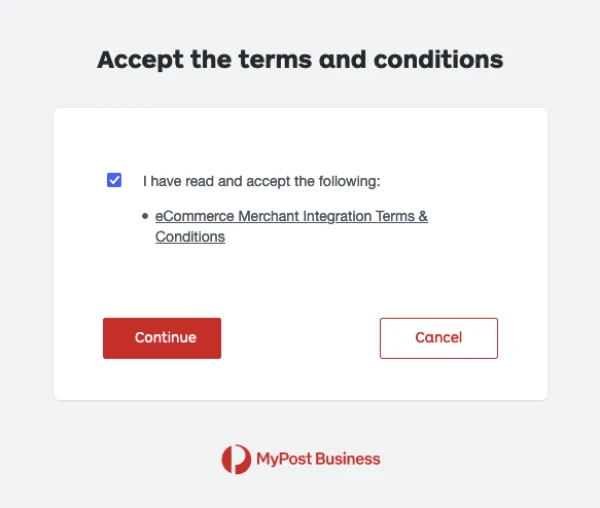 Enter your credit card details.
Australia post uses it as the payment option when labels are ordered through Ricemill.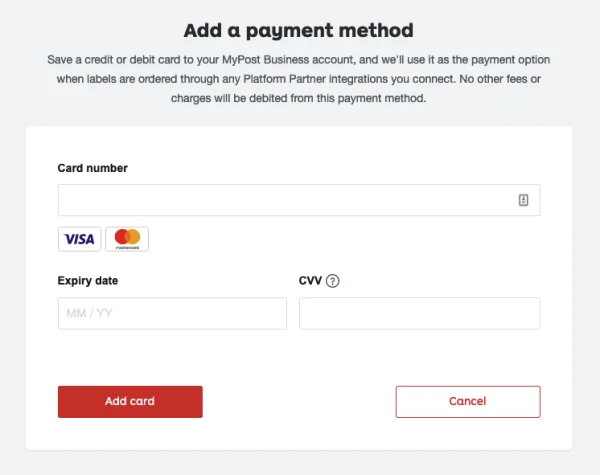 You should now see a button called Copy Token.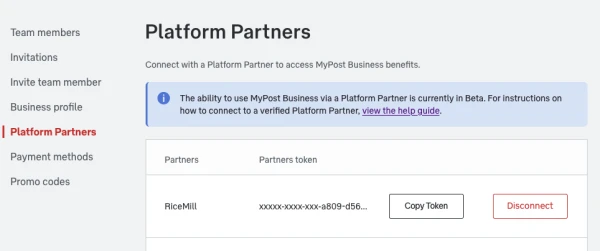 Connect to MyPost Business using Merchant Token
To setup MyPost Business Integration you need MyPost Business login. If you don't already have a MyPost Business account, please visit MyPost Business website to sign up an account. (https://auspost.com.au/business/ecommerce/mypost-business)
Steps
Go to Integration > Carriers.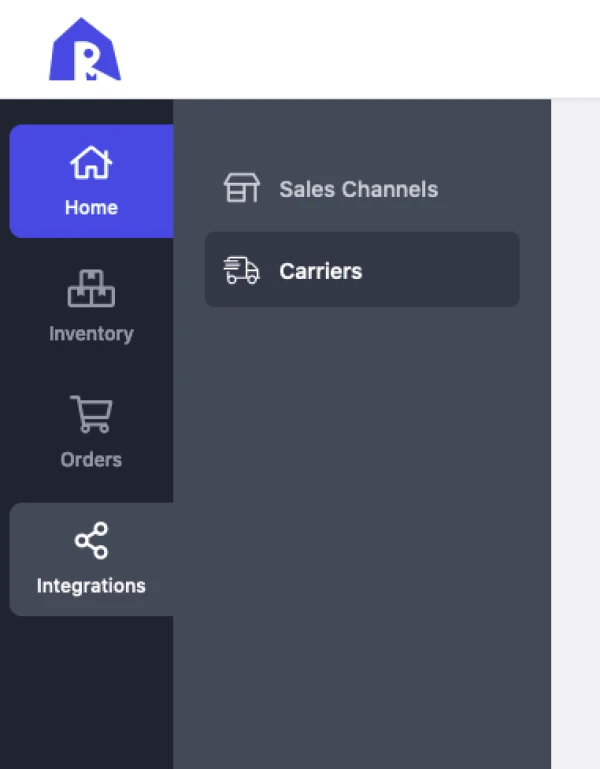 Under Available Carriers > MyPost Business, click on Connect button.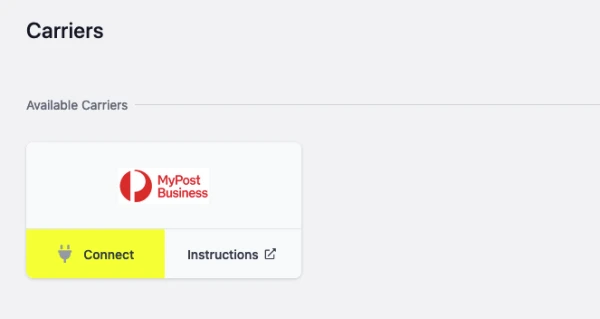 Select I have MyPost Business partners token, and enter the MyPost Business partners token and click Connect.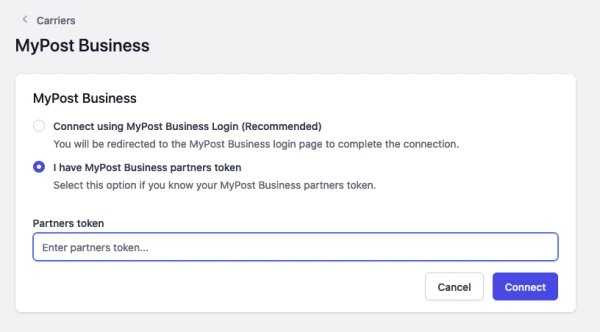 Fill in all required fields and click Save to complete the setup.