How to fulfil order using offline carrrier
Last updated: June 29th, 2023
How to fulfil order using offline carrrier.
Steps
Go to Orders

Click on the New tab

Open the order you want to fulfil.

Click on the Fulfil Order button from the Unfulfilled item list.

Enter item's QTY TO FULFIL.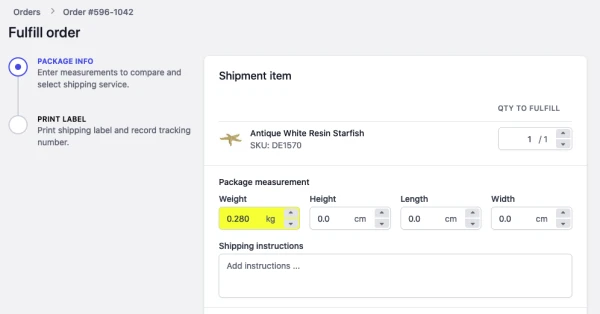 Click on Offline for Carrier services

Select the offline carrier you want to use.

Click on Next button.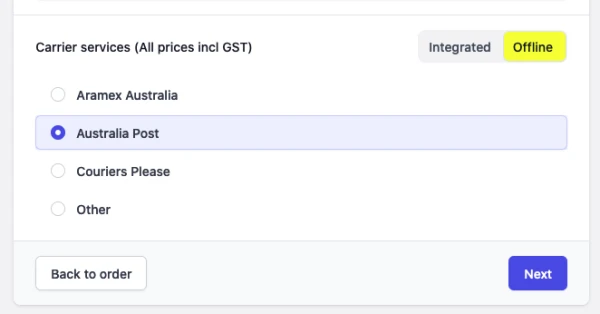 Enter Tracking number and Cost

Click on Save.

You can print the Address label by clicking on the chevron down icon on the right of the Save or Update button