Partially fulfil an order.
Last updated: June 28th, 2023
Partially fulfil an order.
You can fulfil part of the order if one or more of the products are out of stock or a pre-order.
Steps
Go to Orders

Click on the New tab

Open the order you want to fulfil.

Click on the Fulfil Order button from Unfulfiled item list.

Enter item's QTY TO FULFIL.

For example An order has 2 products each with quantity = 1, 1 of the product is out of stock and you only want to fulfil 1 of the product. Enter 0 in the "qty to fulfil" field for the item you don't want to fulfil.

Enter the Weight of your package. The available rates will show after you enter the weight.

Enter package dimensions (Height, Lenght, Width) if you select the rate that Required Dimensions.

Optional: Enter Shipping Instructions, it will be printed on the shipping label.

Select a shipping service you want to use.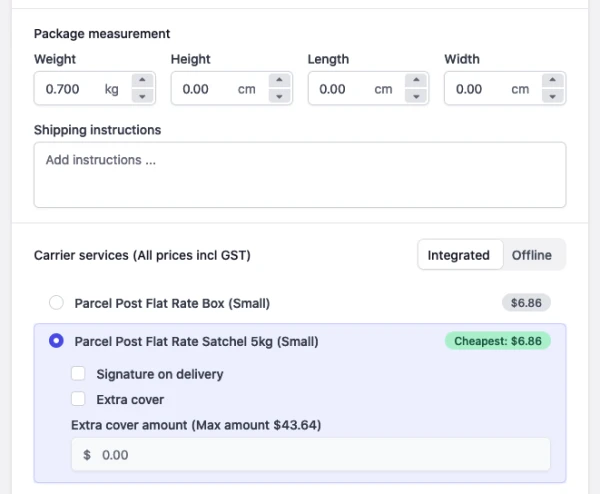 Click on Next and follow the on-screen instruction to complete the shipment.

You can fulfil the Unfulfilled item when the product is back in stock.